Facebook Dating wants to find you love without swiping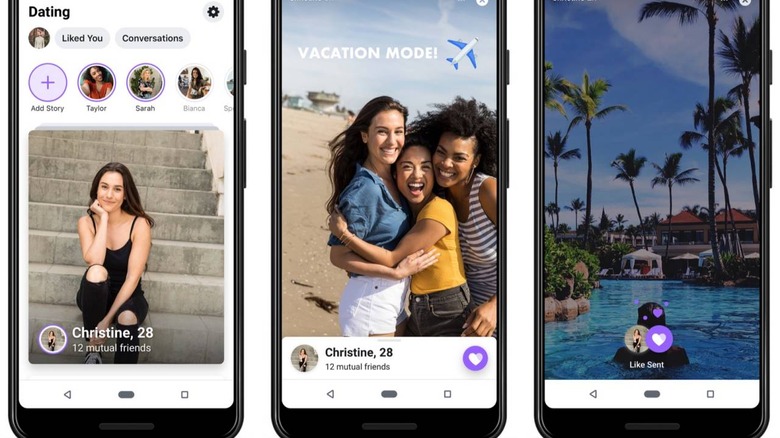 Facebook already knows plenty about you, and now it wants to help you find love, with Facebook Dating launching today. Available in the US among 20 countries initially, the new dating profile service takes on existing rivals like Match, Bumble, and Tinder, with the promise of easier profile creation so that you don't get stuck trying to think of hobbies outside of "reading" and "running gleefully along beaches."
To do that, Facebook taps into both your Facebook profile and your Instagram. Posts from the latter can be integrated directly into a Facebook Dating profile, and you'll be able to add Instagram followers to Secret Crush lists too. Before the year is out, Facebook says, you'll also be able to add your Instagram Stories and Facebook Stories to a Dating profile as well.
You'll need to be 18 or older, and have the latest version of Facebook in order to activate Facebook Dating. Only other people who have opted-in will be suggested as potential matches, with the social network using your preferences, interests, and other details to generate those possibilities.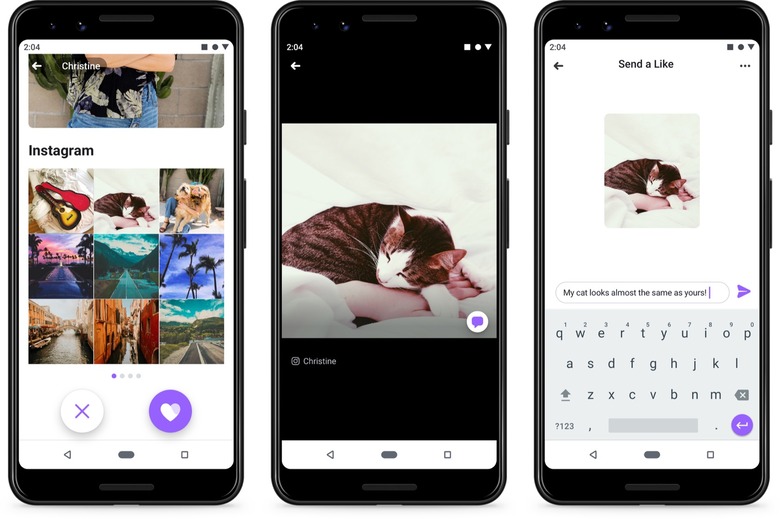 What it isn't, though, is a swipe-fest like Tinder. "Facebook Dating isn't about swiping or having to wait for someone to like you to get a first chance at reaching out," Nathan Sharp, product manager for Dating, says. "If you are interested in someone, you can comment directly on their profile or tap on the Like button to let them know."
Since the quality of your matches will depend on what information you've shared, Facebook is including support for opting into Events and Groups. That could unlock other possible matches with people with similar interests.
Facebook Dating privacy and security
As with any Facebook product launch, there's undoubtedly going to be some skepticism around how much personal information is safe to entrust to the company. Facebook says it has worked with privacy experts on how best to handling Facebook Dating, so you'll be able to report and block any other user, along with stopping people from sending photos, links, payments, or videos in messages.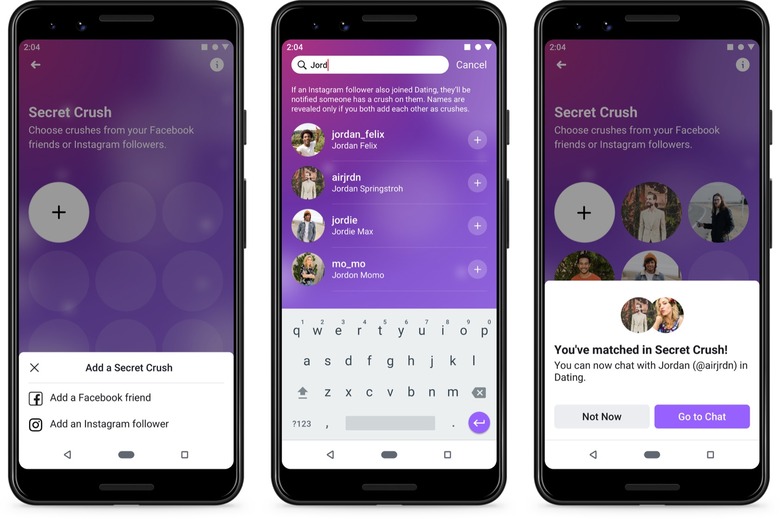 Facebook Dating itself will be opt-in, and the site won't be automatically generating profiles preemptively. It'll be possible to delete a Dating profile without removing your regular Facebook account, too. Only first name and age will be shown in the Dating profile, with other details – like gender identity, photos, and who you might be interested in – will be optional.
It'll be possible to alter what information goes on a Dating profile versus what's on your regular profile, too, for things like hometown, religion, and occupation. Dating activity won't be shared back to your regular news feed, and indeed there's no indication that you're using Dating on the normal Facebook site. It won't recommend current Facebook friends as potential matches, nor people you have blocked, and you can optionally choose not to have friends-of-friends suggested either.
"The people who will see your Dating profile are the people suggested to you, the people to whom you're suggested, and the people you add as crushes in Secret Crush," Facebook explains.
Facebook Dating is available today in the US, Argentina, Bolivia, Brazil, Canada, Chile, Columbia, Ecuador, Guyana, Laos, Malaysia, Mexico, Paraguay, Peru, the Philippines, Singapore, Suriname, Thailand, Uruguay, and Vietnam. It's expected to launch in Europe by early 2020.