Facebook Creative Labs' experimental hub of apps is dead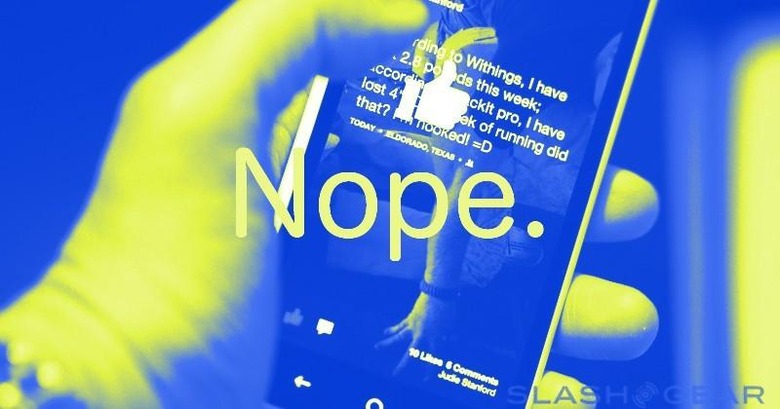 Facebook Riff, Facebook Rooms, and Facebook Slingshot are all about to be tossed into the garbage as Facebook Creative Labs is axed. This environment for Facebook employee creativity and exploration has been ended – sort of. The /Labs bit of Facebook.com does not exist any longer, nor does the address /FacebookCreativeLabs – though that address hadn't been used for a while. Facebook representatives are suggesting that this does not mean that developers will no longer be encouraged to experiment.
UPDATE: Each of the apps that'd been created in the Creative Labs experiment are either pulled or are in the process of being pulled. Each app made in the last year or so in Labs will no longer be supported.
If you used Rooms for group messaging, you're out of luck. If you used Slingshot instead of Snapchat, the app everyone else was using and still uses, you're even further out of luck. Riff... nobody used Riff, let's be honest with ourselves here.
The good news via a Facebook representative speaking with CNET is that "since their launches, we've incorporated elements of Slingshot, Riff and Rooms into the Facebook for iOS and Android apps." So the good parts are still here. Much like Dropbox and their cutting of a couple of apps as of this week as well.
Folding in, integrating, making fewer apps with more features. That's what's going on right about now.