Facebook CEO dismisses Tim Cook's "ridiculous" criticisms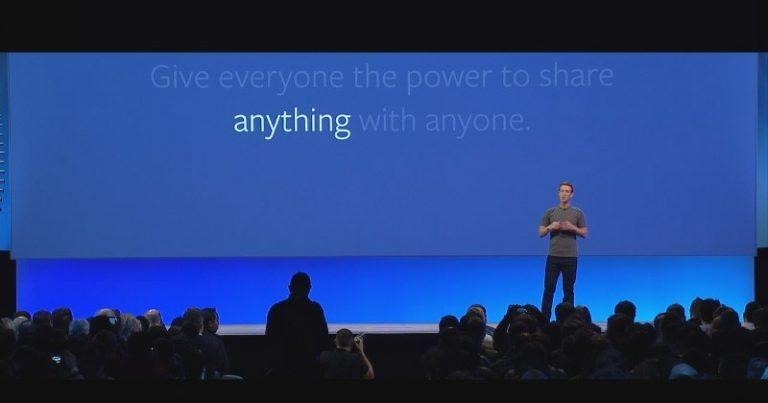 Mark Zuckerberg has pushed back at Apple CEO Tim Cook's criticism of Facebook after the Cambridge Analytica scandal. The social network – and its CEO and founder – have been under fire from all quarters after earlier, lax policies around Facebook apps were found to be allowing third-parties to siphon off masses of personal data. Some of that data, it's been alleged, was then used to help manipulate voters in the 2016 US presidential election, among other campaigns.
Given Apple's focus on privacy as one of its key selling points over rivals, it was perhaps unsurprising that chief exec Tim Cook would weigh in. In interviews last week, he argued that Apple would never find itself in the same position that Facebook currently occupies. "I wouldn't be in this situation," Cook argued recently.
He also had some hard words along the lines of the old adage that if you're not paying for a product or service, you yourself are the product, and it's not hard to read them as a direct critique of Facebook's ad-supported model. "The truth is, we could make a ton of money if we monetized our customer," Cook said, "if our customer was our product. We've elected not to do that."
Now, Zuckerberg has pushed back. Speaking to Vox, the Facebook founder was challenged with Cook's argument but said that he felt that the idea "that if you're not paying that somehow we can't care about you, to be extremely glib. And not at all aligned with the truth."
Zuckerberg's counterpoint is that there's a huge cohort of people who can't afford to pay for services. Any business – particularly a social network, which relies on breadth of membership to be considered valuable – that doesn't engage with those users, he argues, is never going to achieve the reach it needs.
He even points to another CEO with what you could say is an opposing strategy to that of Apple's: Amazon's Jeff Bezos. Zuckerberg quotes Bezos' comment that "There are companies that work hard to charge you more, and there are companies that work hard to charge you less," and suggests that Facebook is "squarely in the camp" of those wanting to provide something as affordable – preferably free – as possible.
"I don't think at all that that means that we don't care about people," Zuckerberg concludes. "To the contrary, I think it's important that we don't all get Stockholm syndrome and let the companies that work hard to charge you more convince you that they actually care more about you. Because that sounds ridiculous to me."
The war of words is unlikely to end any time soon, particularly as Facebook finds itself still the subject of intense scrutiny over how it handles privacy. Lawmakers in the US and abroad have called upon the company to explain itself, and the threat of regulation looms large.