Facebook battles Twitch with PlayerUnknown's Battlegrounds streaming deal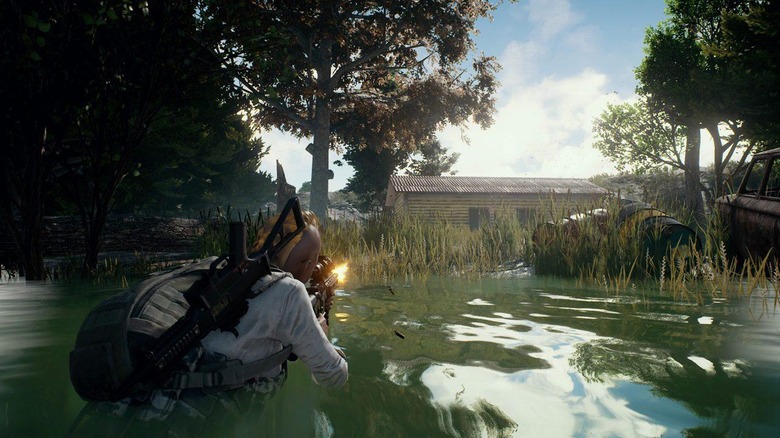 is once again looking to expand its game streaming efforts, announcing today a new initiative with PlayerUnknown's Battlegrounds developer Bluehole. With this new agreement, Facebook will now be the home of exclusive PUBG content each week. This may draw a considerable number of viewers in, given how popular PlayerUnknown's Battlegrounds is on Twitch.
In fact, PUBG has consistently ranked among the most-viewed games on Twitch since it entered into early access, occasionally even unseating Twitch king League of Legends to become the highest ranking game on the platform. The difference with these Facebook streams is that developers and community managers will get on the action themselves, whereas Twitch streams are primarily hosted by gamers and content creators.
Facebook is banking on this to give its PlayerUnknown's Battlegrounds streams a unique perspective. It all kicks off tonight at 7 PM Pacific. The stream will run for three hours, and Bluehole community managers will open up the stream with a custom game, giving viewers a chance to play with some of the minds behind this very popular game.
After that, we can look forward to weekly live streams each Monday, with a rotating selection of developers and content creators acting as hosts. Perhaps we'll see some of the more popular PUBG streamers from Twitch stop by for these Facebook streams? No announcements have been made yet, but don't be surprised if we see some familiar faces pop up from time to time.
Facebook has been making a play for Twitch's massive audience for quite some time now. It
recently penned an agreement with ESL
which will see 1,500 hours of e-sports content exclusively streamed on Facebook. The question now becomes whether Facebook is too late to the streaming party. With more established platforms like Twitch and YouTube serving as primary competitors, it certainly may be, but deals like this aren't going to hurt in Facebook's quest to net itself a piece of the live streaming pie.
You'll be able to find tonight's live stream on
. The whole thing kicks off at 7 PM Pacific, so if you want to get in on that custom game, it would probably be best to be watching right at the start. How about it? Do you think this deal will help Facebook better compete with Twitch, or has that ship sailed? Head down to the comments section to let us know!