Now Facebook wants to see your bank account [Update]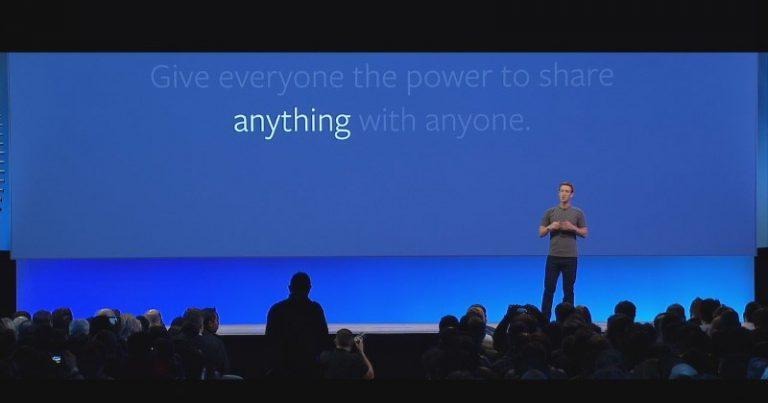 Facebook is trying to persuade banks to share your financial information with the social network, a further escalation of its personal data aggregation efforts. The company, still stinging from criticism around how it handled the Cambridge Analytica privacy disaster, has nonetheless faced renewed pressure from investors to increase engagement across its services.
There's plenty at risk if it doesn't, too. Facebook conceded last month that its growth was slowing, citing – among other things – its efforts at paring out contentious fake profiles. Investors, though, were still spooked, and Facebook's market value dropped by more than $120 billion as a result.
One possible route to increasing stickiness of services like Facebook Messenger, the site is apparently exploring, is making it your personal banker too. Facebook has been trying to engage with banks to encourage them to share detailed financial information, sources tell the WSJ. Over the past year it has apparently approached Wells Fargo, Citigroup, JPMorgan Chas, and U.S. Bancorp.
The pitch is fairly straightforward. In return for a list of data that includes checking account balances and more, Facebook would show banking customers those details on request, using Messenger as a delivery method. It would also be able to potentially better deliver fraud warnings than the current outreach efforts of the banks.
However, according to those familiar with the talks, Facebook has also requested information on other purchases. While the company has been working to evolve Messenger into a marketplace, and thus can track sales made through conversations between individual users and businesses, it also wants access to purchase data from outside of its platform. That would include information on transactions on credit and debit cards in other stores and elsewhere online.
For the banks, unsurprisingly, there's apparently been some skepticism. According to the insiders, at least one large bank has retreated from talks, citing concerns around Facebook's privacy. That's despite a spokesperson for the company insisting that it does not use financial data for advertising, or share financial information or purchase data with third-parties for their own ads.
A JPMorgan spokesperson said that it has "had to say no" to some proposed partnerships as a result of its privacy stance, though didn't refer to Facebook specifically. MasterCard, meanwhile, insists that, though it has a digital wallet product that Facebook Messenger can tap into, Facebook does not see card information.
How comfortable Facebook users themselves would be with greater information sharing is unclear. The recent media outcry over the social network's handling of election-swaying efforts, and allowing marketing firms access to broad swathes of user data, hasn't necessarily had a huge impact on how Facebook is seen by regular consumers. Nonetheless, the thought of allowing a link between a bank account and your social network may still be one step too far.
Update: In a statement to TechCrunch, Facebook spokesperson Elisabeth Diana denied that the site is working on a banking feature or, indeed, looking to gain access to purchase information. Instead, Facebook claims it is looking to expand its existing integrations with financial institutions, such as how Citiband customers in Singapore can use the bank's Messenger bot to check their current balance and report suspected fraud.
"A recent Wall Street Journal story implies incorrectly that we are actively asking financial services companies for financial transaction data – this is not true. Like many online companies with commerce businesses, we partner with banks and credit card companies to offer services like customer chat or account management. Account linking enables people to receive real-time updates in Facebook Messenger where people can keep track of their transaction data like account balances, receipts, and shipping updates. The idea is that messaging with a bank can be better than waiting on hold over the phone – and it's completely opt-in. We're not using this information beyond enabling these types of experiences – not for advertising or anything else. A critical part of these partnerships is keeping people's information safe and secure," Elisabeth Diana, Facebook