Facebook app adds 3D Touch on iPhone 6s

Facebook has quietly updated its iPhone 6s app to support 3D Touch, with shortcuts available from a hard-press on the homescreen icon. The new version of the app, released today, now supports directly capturing media to share on the social network, as well as uploading content already in your camera roll.
So, with a hard press on the icon, you get the choice of taking a photo or video, or uploading a photo or video. There's also the option to start writing a new post, bypassing your timeline in the process.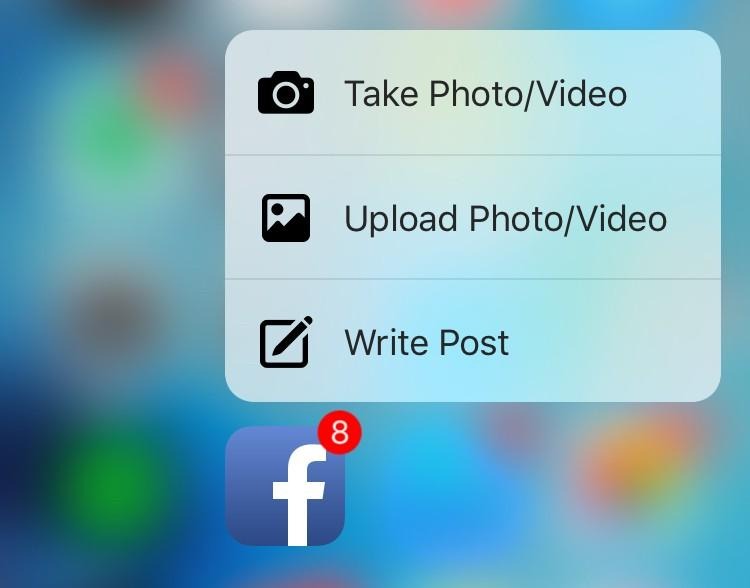 It comes as no surprise that Facebook has embraced 3D Touch. After all, Instagram – the photo-sharing social network it owns – was one of the earliest apps to support it, with Apple using it for its initial iPhone 6s and iPhone 6s Plus demonstrations.
After updating, you may find you have to force-close the Facebook app from the task-switcher by swiping it up, before the 3D Touch shortcuts work.
Before doing that, no matter which of the three I picked, I always ended up at the timeline as normal.
There's more on 3D Touch in our full iPhone 6s review.
Thanks Paul!