Facebook and Oculus data privacy update: AR and data download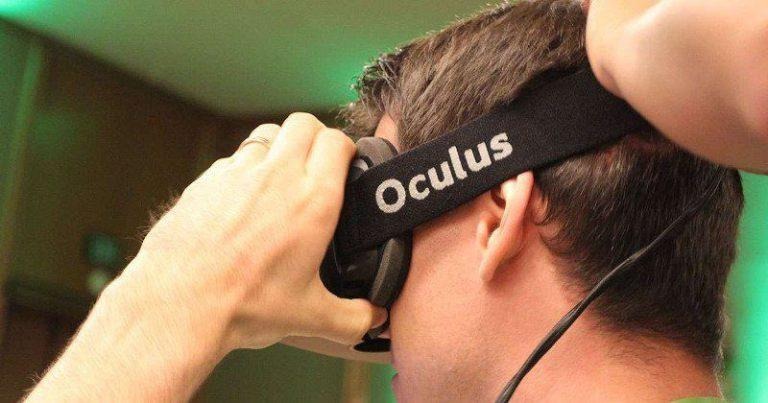 Oculus users were sent an update sheet today for the near-future of the VR platform owned by Facebook. In preparation for the European Union's upcoming General Data Protection Regulation (GDPR) rules in-effect date, Oculus is taking action. This May, new tools will be launched for Oculus users, including a new Privacy Center, Updated Terms of Service, Updated Privacy Policy, and a new Code of Conduct added to the Oculus official Terms of Service. Also you'll be able to download all your data – so that's neat.
Users of Oculus VR headsets: never forget you're working with a Facebook company. Oculus's latest release suggests they're very much in the fold, as it were. The bad news is – you do need to keep an eye on the data Oculus collects about you. The good news is – it would seem that Oculus is remaining relatively separate from the deep-dive info-collecting ways of Facebook.
"As we look toward the future and the exciting work being done in research, we're expanding our Terms of Service beyond VR to include AR products," said the latest Oculus PR release. What's most interesting there is the mention of Augmented Reality. Is Oculus moving outside the confines of the at-home VR headset, they've got to cover all their bases. That includes augmenting your reality from your phone.
Perhaps the most important part of Oculus's release this week is the following question and answer:
Q: Is my Oculus data used to target ads to me on Facebook?A: We don't share data with Facebook that would allow third parties to target advertisements based on your use of the Oculus Platform.
If this is true, it would seem Oculus is remaining as autonomous as possible within Facebook. It's good to know that Oculus remains mostly separate from Facebook – even though they're owned by Facebook – especially given the latest in the Facebook newsfeed at large. In coming weeks, Oculus users will be given the opportunity to download all the data Oculus collects on them – everything except the credit cards and the parts that remain on the user's computer in the first place. Cross your fingers it includes all the apps you've used – yes, even that one!
Meanwhile we'll wait for Steam and HTC to update their respective VR and AR platform policies to make them all look real nice and properly modernly private and whatnot, too. It's time for everyone to take a good, hard look at themselves in this trying modernity, time indeed.