Facebook and Instagram launch new activity dashboards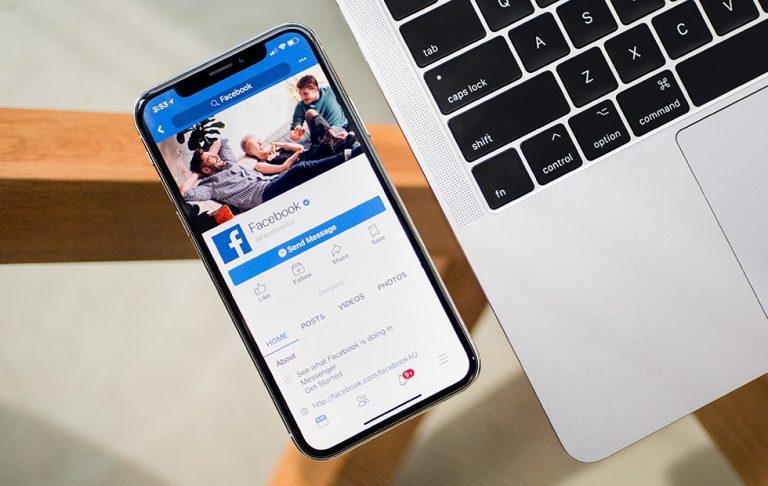 Facebook and Instagram can be good ways to keep in touch with friends and family, but they can also be major time pits. If you find yourself dealing with a bout of social media addiction, the new tools launching for both services might help you spend less time aimlessly (and endlessly) browsing. Thanks to leaks, we had an idea that these tools were on the way, but now it appears that they're ready for prime time.
On Instagram, this new suite of tools is called simply "Your Activity," while Facebook's version is called "Your Time on Facebook." You'll find both in each app's respective settings pages, and when you tap them, they'll present you with information on how much time you've spent on the social media networks. You'll see daily averages for the past week, along with a bar graph that helps to visualize high and low activity days.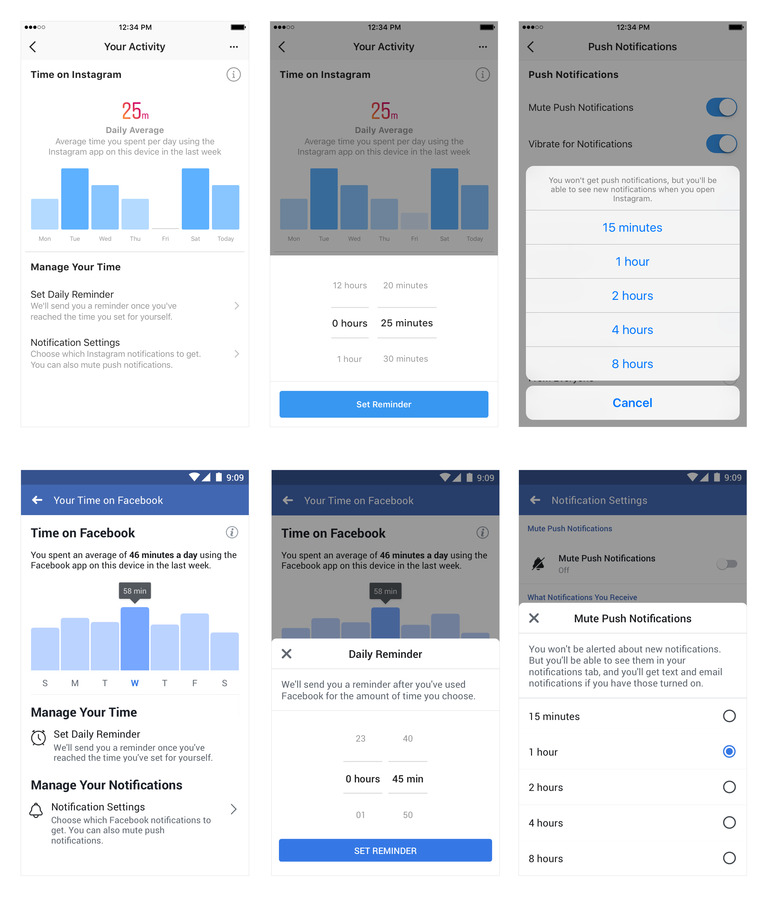 You can tap on any of those bars to see your total time for that specific day, but these tools don't stop at just providing you an overview of your daily usage. You can also set daily reminders for both Facebook and Instagram, which will alert you when you've spent a predetermined amount of time using either service. You can also manage your push notification settings from this dashboard, muting them for a set amount of time so you aren't tempted to check Facebook or Instagram when you should be doing other things.
These dashboards are fairly straightforward, but they can be useful in realizing just how much time you spent on Facebook or Instagram and curbing your usage if its too high. They're also one part of a larger push by Facebook and Instagram to make time spent browsing more worthwhile. On Facebook, for instance, users now have the ability to snooze keywords and unfollow people, while on Instagram, users will see "all caught up" alerts when they've seen every new post from the past 48 hours.
It remains to be seen if these features actually help cut back on time wasted, but at the very least, they could be useful for getting a handle on how much time is spent using social media each day. Facebook says that these new dashboards are rolling out to both services soon, so keep an eye out for them and give them a look when they're live.