Facebook adds restaurant menu option for Pages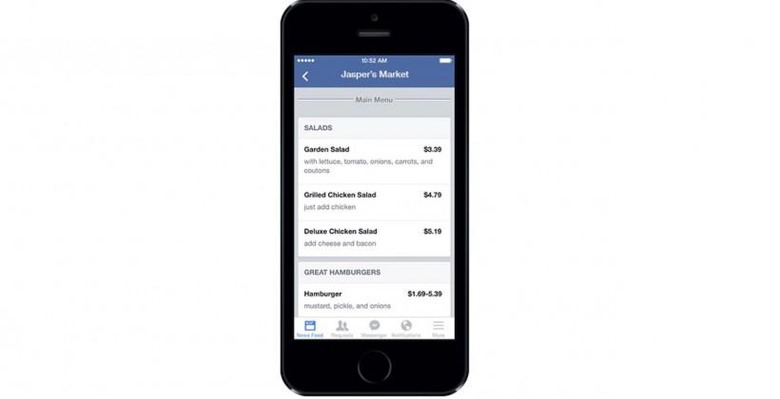 Facebook has been rolling out many changes as of late, among them being the new audio recognition feature arriving for US users in the next few weeks. Last night the company revealed its latest tweak: the addition of restaurant menus for restaurant Pages.
It is a simple update for those who own restaurants and make them public on Facebook Pages, with any restaurant located anywhere being able to take advantage of the offering. SinglePlatform can be used to add menus for those in the US and Canada.
SinglePlatform is offered from Constant Contact, and those who already use that service for menus will see them automatically added to their Facebook Page. Others who don't use it or who are located outside of the US or Canada will need to create a PDF menu of what their restaurant offers.
Once the menu is created, the PDF file can be added to the Page manually by going into Settings -> Page Info and choosing "Menus". Visitors on the page will then be able to look through what is available and how much it costs, perhaps drawing in more customers.
SOURCE: Facebook