Facebook adds audio recognition tagging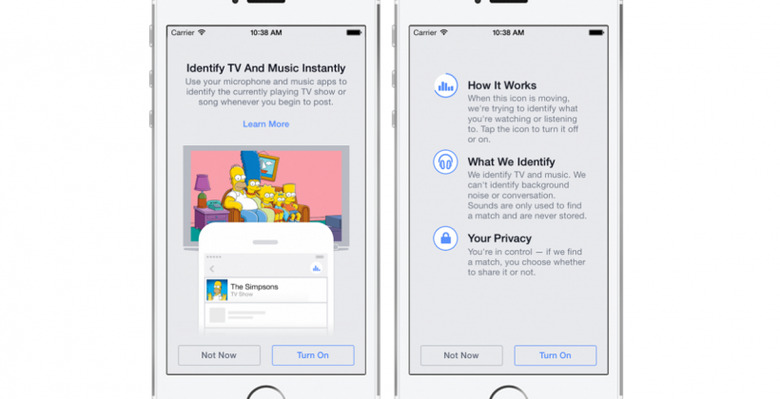 Facebook tagging comes in many varieties — locations, people, moods, meals, movies and more. Of the latter, and including TV shows and music, tagging these becomes easier with the introduction of audio identification through one's smartphone microphone.
The feature is optional, but those who choose to turn it on will be able to put their phone's microphone near the audio source and use it to automatically detect whatever it is that is being listened to or watched, whether it be the newest episode of a favorite TV show or a song on the radio.
When the feature is enabled, those who make a status update will see an audio icon alongside it. When a match is found for the audio, you'll have the option to select it to add for inclusion in the status. Tapping the audio icon turns the feature off.
Facebook assures users that it doesn't store any audio clips it detects, and that the status updates including the audio tag will have the same privacy options as regular status updates. The feature will be rolling out to both iOS and Android users in the United States "in the coming weeks".
SOURCE: Facebook Newsroom