Facebook adds dedicated shopping feed to mobile app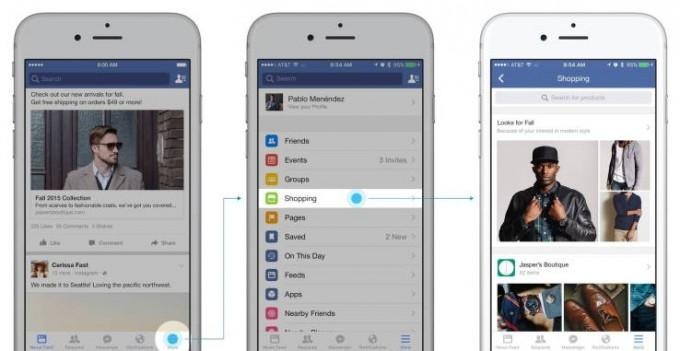 As further evidence of social networks at large pushing into the e-commerce market, Facebook is now testing a new shopping feed on their mobile app. Users may notice a new tab labelled "Shopping" in the "More" menu. As you would expect from the company that collects all your personal data, the tab showcases products for sale based on users' profile and interests. Along with a search bar, a timeline is displayed with photos of products available from a number of retailers.
"We're looking to give people an easier way to find products that will be interesting to them on mobile, make shopping easier and help businesses drive sales," Facebook says. Users are not only able to scroll through the timeline looking at suggested products, but also tap on an item to see more about it, or view other items from that retailer, all without leaving the app.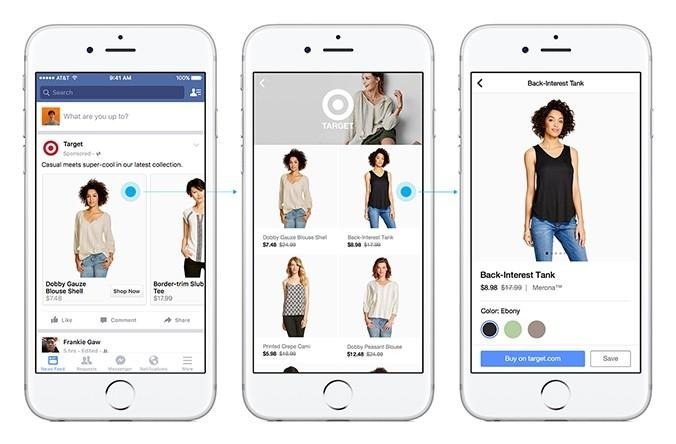 While still in limited testing, Facebook's new feature comes after Twitter has stared rolling out its own "Buy" button on products, as well as YouTube's Shopping ads, which display pricing and links to purchase alongside product-related videos.
Only a small number of retailers are eligible to have their items displayed on the Shopping tab, and those that are interested must have signed up for Facebook's Product Pages.
SOURCE Facebook