Eyefi's Mobi app arrives for Windows Phone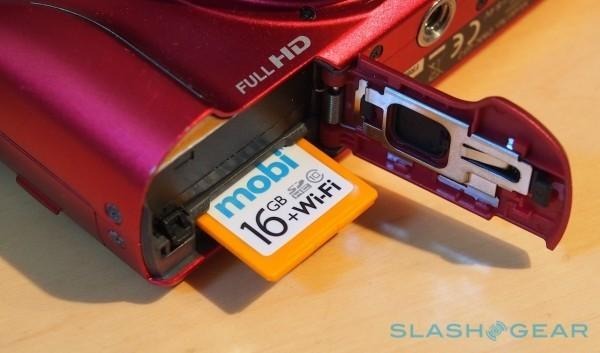 Eyefi's Mobi app has finally arrived for Windows Phone, lending them the same features that have been enjoyed by iOS and Android users. The app arrived in the Windows Phone store on Wednesday, but you'll need to be running Windows Phone 8.1 in order to use it. All of the basic features come with it, such as transferring files from the SD card to your Windows Phone (the whole reason for the app), but it does appear some of the more advanced features found on the other apps aren't yet available on the Windows Phone version.
The Eyefi SD card gives devices that don't have WiFi the ability to send content wirelessly to, for example, a smartphone. This is done in conjunction with the Eyefi Mobi app, which downloads the images, stores them in the maker's cloud, and gives various features like basic editing.

With the Windows Phone app, the images will be organized automatically on the phone and can be shared to social networks. In addition, Eyefi says its app "leverages unique features" with Windows Phone's Live Tiles, though it didn't go into details. There's EXIF data viewing through the app.
Those who are signed up for EyeFi cloud get some additional features like Smart Tags and Discover panels. Be sure to check out our review of the service below for all the details and our thoughts on the service!
Check it: Eyefi Cloud Review with Eyefi Mobi!