Eyefi Cloud makes photos instantly available on all your devices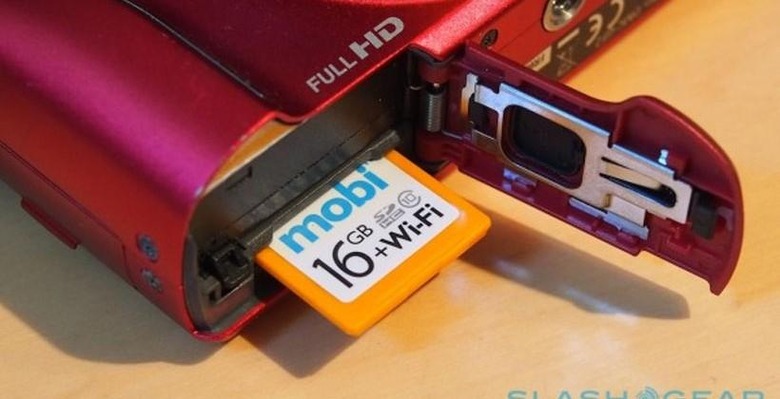 Eyefi has announced a new service called Eyefi Cloud that is designed to make any images you capture with a camera using an Eyefi memory card available instantly on the could service. There are apps and programs available for mobile phones, tablets, and computers that allow those photos to be instantly available on all of your devices. The goal of Eyefi Cloud is to remove the time-consuming process of having to share those photos across multiple devices.
Eyefi Cloud is available as an app on iOS and Android devices and when used with the company's line of memory cards with integrated WiFi capability. Getting a new photo from your DSLR to your smartphone is an instant proposition if there is a WiFi network nearby or a smartphone with data access.
Eyefi Cloud allows those photos to be sent directly to the mobile device running one of the new Eyefi Cloud apps where they can be viewed or shared. Photographers will also be able to use the service to organize and tag images as they are taken. Photos can be viewed and edited online or offline.
Sharing the photos is also easy thanks to the ability to invite anyone to view the albums without registration. That means you can snap all the pictures you want of your family vacation and share them almost instantly with people back home. The Eyefi apps for PC and Mac platforms allow the images to be sent directly to your computer for storage. Eyefi Mobile SD cards start at $49 for an 8GB unit. Eyefi Cloud is a service that comes free for three months with a new card purchase and then costs $49 per year for unlimited photos. Checkout our review of Eyefi Cloud for more details.
SOURCE: Eyefi