Eye-Fi Explore Video 4GB reviewed: few glitches but good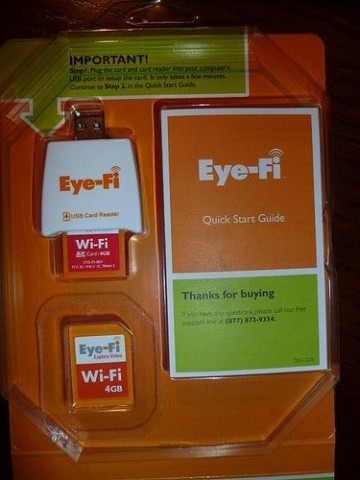 Eye-Fi's latest Explore Video 4GB card has come in for examination over at GeekTonic, and if you've ever wished you could get on with sharing video clips rather than going through the hassle of retrieving them from your digital camera, this could be the SDHC card for you.  Reviewer Brent was impressed by how straightforward the system is, though battery life on your device will take a hit from powering the WiFi radio.
As well as uploading photos and video, the card will also geotag images.  This doesn't use an actual GPS receiver, but by attempting to triangulate WiFi connectivity nearby; it's not an exact science, and of course if there's no connection then there's no location data.  Eye-Fi also include a year's worth of Wayport hotspot service, though only one of the four Brent tried would actually let him upload.  That was predominantly because the other three had login pages that his camera couldn't get past.
Still, the general opinion is good, although a period of downtime for the Eye-Fi servers does prompt a few concerns about whether the service will always be available when you want it.  At $99.99 it's a lot more expensive than a basic 4GB SDHC, but if you regularly share photos and video then it's likely worth a look.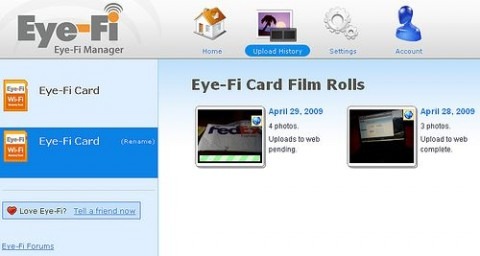 [via Zatz Not Funny]