ExxonMobil's SpeedPass+ brings mobile payments to Ford SYNC 3 and Apple Watch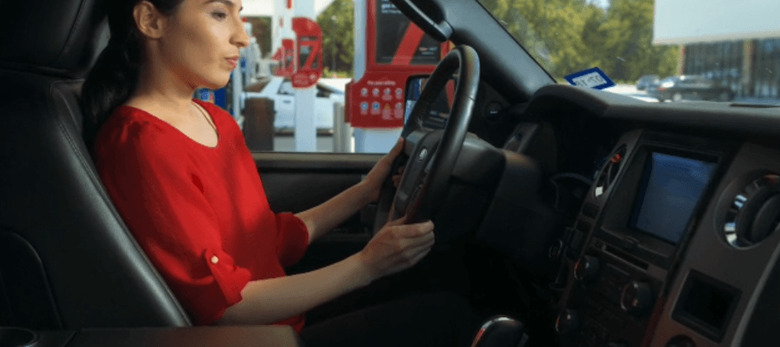 Back in January, ExxonMobil announced that its SpeedPass+ app would soon support mobile payments through Ford's SYNC 3 infotainment system. It looks like that update is going live today, but it's bringing more than SYNC 3 functionality with it. ExxonMobil is also launching an Apple Watch version of SpeedPass+ today, meaning those of you with Apple's smartwatch will be able to take advantage of these new features as well.
With these new updates – ExxonMobil says there will be several of them in all – you'll be able to use your SYNC 3 system or Apple Watch to find Exxon or Mobil stations near you, and then when you arrive, select your pump and authorize payment. Support for mobile payments is live at around 10,000 stations across the US, so you probably won't have to look very long before you find one that allows you to pay through your car or watch.
While some my find it a little silly to download an ExxonMobil app dedicated to mobile payments, there could actually be some major benefits to doing so. Gas pumps are frequently targets for credit card skimmers, which aim to steal your card information without you noticing that something's amiss. By paying through a mobile payments system like the one ExxonMobil has baked into SpeedPass+, you avoid that particular peril by not swiping your card in the first place.
This mobile payment functionality isn't the only thing arriving to SpeedPass+ today. You can now also use the app to apply for an ExxonMobil Smart Card though its new Apply and Buy feature. Should you be approved for this credit card, it'll automatically be applied to your available payment options, allowing you begin charging your gas purchases it to it right away.
Other payment options compatible with SmartPass+ are credit and debit cards, Apple Pay, and Samsung Pay. You can also use the app to earn Plenti Points through ExxonMobil's loyalty program, and it should be noted that Smart Card purchases earn Plenti Points as well, assuming both accounts are linked. Watch for these updates to go live either today or in the very near future.