Experiment ZR012 puts some Wankel on your wrist
We all love a good Wankel, and crazy watchmakers MB&F and URWERK have put the spinning, meshing polygons to excellent use in the limited edition C3H5N3O9 "Nitro" Experiment ZR012 timepiece. Fronted by a unique Wankel-inspired movement that shows hours and minutes on a pair of eccentric rotating Reuleaux polygons, Experiment ZR012 will be released as a limited run of just twelve, hypnotic examples.Wankel engines have had limited commercial success, delivering power that belied their compact size, but issues around maintenance – as well as the increasing potency and efficiency of rival technologies – have reduced their appeal. Mazda is perhaps the car company best known for using Wankel powerplants, but it ceased production in April 2012.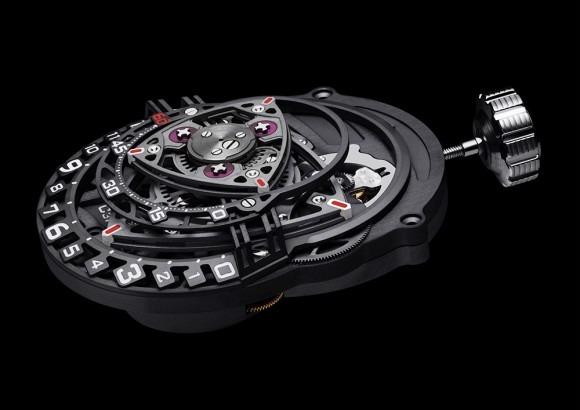 In the case of Experiment ZR012, the power isn't by Wankel, but the indications are. The lower "dial" shows hours while the upper shows minutes; the tips of the triangular rotors trace curves against the edge of the markers, with a tolerance of 0.2mm between them.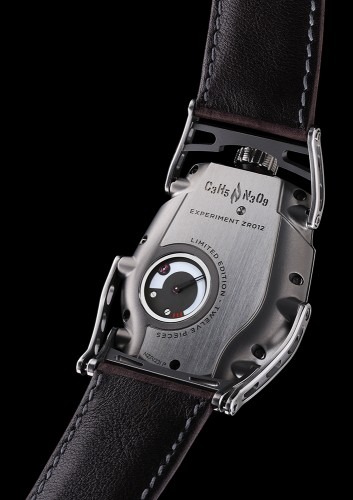 On the back of the zirconium case – which measures 55 x 44 mm, not counting the lugs – is a power gage, with a full wind good for 39 hours of runtime. Making things complex inside is the fact that the rotors aren't directly attached to the crankshaft from the mechanism, and there's an intermediary (and adjustable) stage to connect them all together.
Unsurprisingly, Experiment ZR012 doesn't come cheap. The watches will be sold at 110,000 Swiss francs ($118k) apiece, followed by another twelve Wankel-powered watches, the red gold RG012, sometime in 2013.