Expedia Woos Tablet Users With The Power Of Search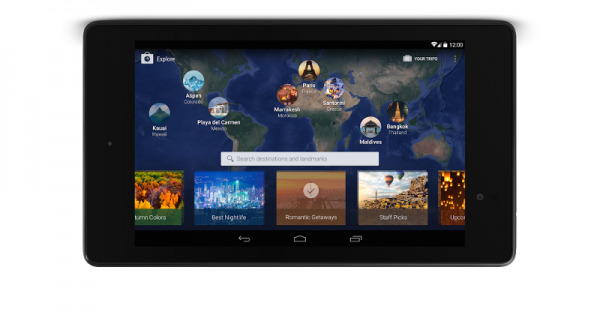 Making travel preparations is always an ordeal, whether you are a veteran flier or just a seasonal traveler. Anything that makes that process simpler, easier, and sometimes even fun, will exponentially help ease the burden off people's backs. That is exactly what Expedia is bringing to the table with its new tablet app, giving users the power of discovery and the convenience of a digital notebook right on the device that travelers use the most.
According to some studies, 40 percent of mobile users use tablets when making plans for their next business or pleasure trip. Perhaps it is the concept of a larger canvas that makes that so appealing. Unfortunately, not many apps, especially travel apps, are designed to take advantage of that tablet use case. That is where Expedia's new app comes in.
This new version of the app revolves around search, but not just any search. It's a search paradigm that is both simple and powerful at the same time. Expedia tablet users will be greeted with a single search box, pretty much like Google's default landing page. To start their planning process, all they need to do is put in their destination. No more having to first think about flight details, dates, or whatnot. All you need is an idea where to go. Once that's done, the power of this new search paradigm kicks in with what Expedia dubs as Combined Search. No longer will you have to search separately for flights and hotels. Expedia will give you all those with a single search, available in a single screen. From there, you can drill down to the exact details that you want. Expedia believes that this workflow is more in tune with how people would naturally plan about their travels rather than how apps force them to.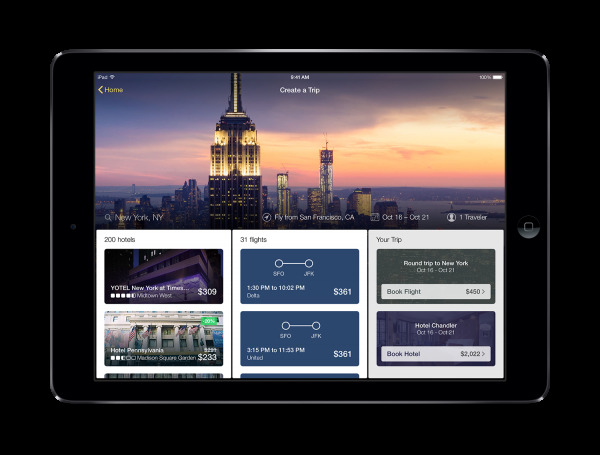 But in case you actually have no idea what your ideal travel destination will be, Expedia tries to help you there, too. In the new app's launch screen, users will be greeted with various suggestions that revolve around certain themes. These Collections, as Expedia calls them, injects a spirit of discovery and a bit of serendipity in the planning process. Collections will be designed to cater to various regions and Expedia plans on expanding its set regularly.
Expedia has one more feature to reveal along with this app launch, this time not just tied to tablets. Scratchpad, as the name might suggest, gives users a notebook for their travel planning sessions. But unlike a physical notebook, Scratchpad is available everywhere, whether it be on a tablet, a smartphone, or a desktop. As long as you are signed into your Expedia account on those devices, your searches will get synced across all of them, making sure that you never miss a thing even as you hop from one device to another.
The new Expedia tablet app is available on both App Store and Google Play Store. For a more detailed overview of how Expedia is making travel planning more "sensual", head on over to our pre-release encounter with the app.