Exo-Concept Shows Off Cool Carbon Fiber Jet Ski For The Rich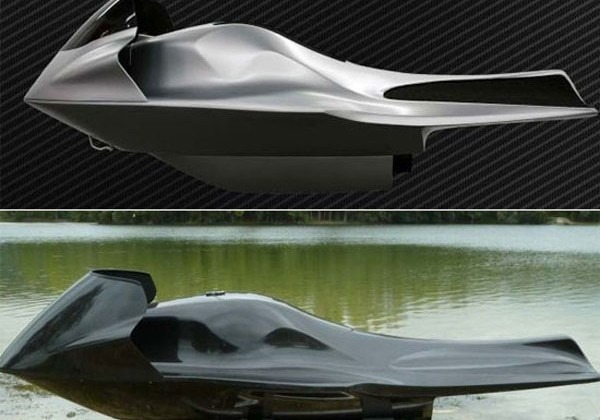 Watersports are a lots of fun no matter how much money you have. If you are loaded, you can have fun on the lakes or oceans in a completely different category from us normal folks though. Take for instance this new green jetski that looks awesome and is very environmentally friendly. The cool water toy is made by Exo-concept and is called the EXO.
The craft is being shown off at the Cannes Boat Show 2011 and will come in two models. Both of the models use electric engines and batteries to scoot the watercraft around the lakes. The difference between versions are the battery capacity and the material the toy is made from. The high-end version of the EXO is made from carbon fiber and has a more powerful 7kWh battery inside. The cheaper version is made from reinforced ABS material.
It can be had with engines in the 3.5 to 7 kWh range. Both of the versions of the watercraft will be available starting in 2012. Pricing is unknown, but you can bet this will not be cheap considering where it is being unveiled and the materials the toy is made from. I think if I were rich I would prefer to have the Jetlev.
[via BornRich]