Existing Tesla owners can jump the line on Model 3 reservations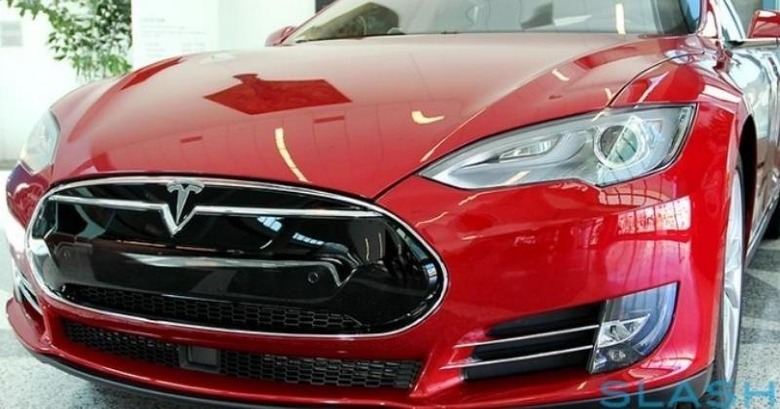 Tesla may be unveiling its hotly-anticipated Model 3 on March 31, but the big question among would-be "affordable EV" buyers is how they can get one. That's something Tesla has announced today, along with some details which might well frustrate potential new-acquisitions to the brand.
The Model 3 is expected to be Tesla's most affordable car, helping push the automaker into the mass market. Priced from around $35,000 before federal and state tax incentives have taken their cut, the car will be up for reservations from March 31 in line with the big reveal.
Unsurprisingly, Tesla isn't talking exact pricing for different variants of the car at this stage, but it is confirming how much a spot on the reservations list will set you back.
In the US, that'll be $1,000, and indeed in other countries it's the rough equivalent of that. For Europe, that means 1,000 Euro, while in the UK it'll be £1,000.
Each location will have its own line, individually managed.

The deposits will be fully-refundable, should buyers decide in-between now and the Model 3's release that they don't actually want the car. Alternatively, Tesla will allow those customers to switch to a different car, and apply the money to the sticker price of a Model S or a Model X.
Exactly how the waitlist will be managed may raise some hackles, however. The quickest way, Tesla says, to get a good spot is to go to a physical showroom on March 31, even before the car itself is revealed; that's because the online form for the waitlist won't be opened up until 8:30pm PT that day.
However, priority will also be given to existing Model S or Model X owners. You can certainly see why Tesla might want to reward its loyalest customers – after all, their purchases of far more expensive cars have helped fund development of a more affordable model – but it could well delay the vehicle's accessibility for those who can't afford to get into EVs and have been eagerly awaiting this less expensive option.
Tesla says production of the Model 3 should kick off late in 2017, with the first cars headed to the west coast of North America. After that, car deliveries will begin to move across toward the East, before Europe and APAC follow on. Right-hand drive cars, for the UK for instance, will come at that latter point, too.
"It is not possible to ship to all regions simultaneously because regulators in each part of the world have slightly different production requirements," Tesla points out. "Staggering deliveries in this way also allows us to provide the best possible customer experience."
SlashGear will be at Tesla's Model 3 launch event on March 31, so join us then for all the news about the new car.