Exclusive Apple Watch Sport Band colors seen at Milan Design Week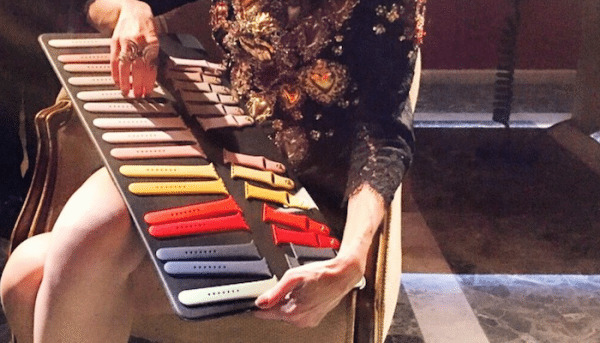 Heads up, Apple Watch enthusiasts, as it appears info about possible new band accessories is continuing to come out even after last week's pre-order extravaganza. A couple of images of the Watch's Sport band in never before seen colors have come out of the Salone Del Mobile Design Fair in Milan, Italy, where Apple designers Jony Ive, Marc Newson, and marketing head Phil Schiller were in attendance on Friday. Most notable could be the inclusion of a red Sport band, an item that would be sure to bring attention to the new Apple wearable appearing on your wrist in the coming weeks.
Now, if your heart is already racing at the idea of a Sport band in red, don't let yourself get carried away; this event was not a formal announcement from Apple, and may be nothing more than special models gifted to celebrities of the fashion world. Guests to the event were given Apple Watch models early and able to choose a Sport band from several custom colors. In attendance was Italian socialite Umberta Gnutti Beretta, who shared a number of photos on her Instagram account.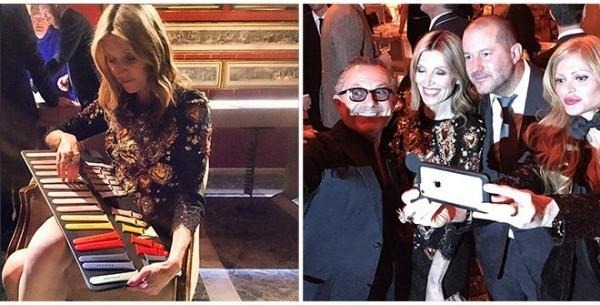 One image shows Beretta holding a tray with the Watch bands, which included colors like red, blue, yellow, and a range of "skin-tone" shades ranging from brown to light tan. Coincidentally, this event came shortly after another image of a red Apple Watch Sport band surfaced. The day before, British rugby star Will Carling shared on Twitter that Jony Ive had given him a stainless steel Apple Watch paired with a red wristband.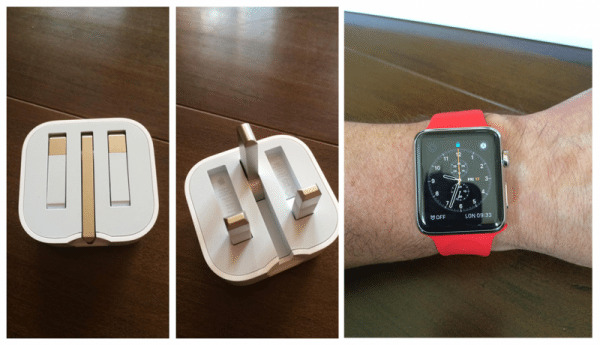 Carling's post also included another never before seen Apple item: a folding plug charger designed to work with UK power outlets. It is most likely that the folding charger will be included by default with Apple Watches sold in the UK, possibly being paired with iPhones and iPads as well.
SOURCE 9 to 5 Mac