Apple Watch with gold Link Bracelet bestowed upon designer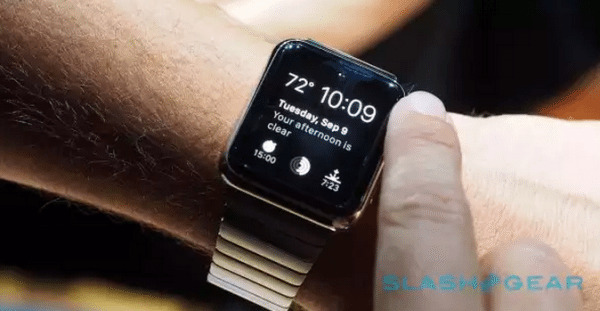 The Apple Watch is coveted by many and a fashion choice for some, and designer Karl Lagerfeld is counted among them. One of Apple's smartwatches can be found on his wrist, but it isn't like the rest of them: Apple gifted him with one that was specially made for him as a gift, and it features a gold Link Bracelet. The image surfaced on Instagram, where the designer's assistant Sebastian Jondeau posted a picture of it (available after the jump). Whether this band indicates a gold Link Bracelet could eventually become an option for others isn't known at this point.
Apple offers a Link Bracelet for the Space Black and Silver iterations of its Apple Watch stainless steel offering, but the gold Link Bracelet isn't an option, and that's likely because of all the gold it takes and how large of a price tag would be affixed to it.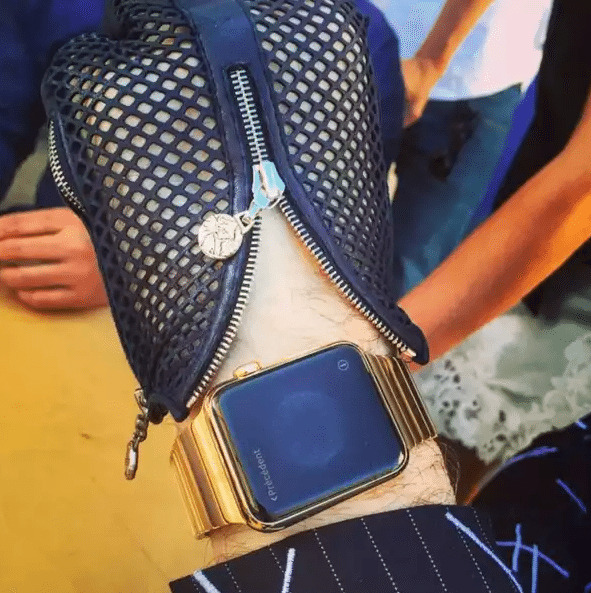 For those discerning wearers out there, Apple does offer the Apple Watch Edition, which comes with that oft-touted $17,000 USD price tag — how much this custom-made version would cost isn't known, though guesses have it falling above $30,000 USD.
Not familiar with the Apple Watch? Fortunately for you, we've all the details you need to know in our Apple Watch hands-on (be sure to watch the video below!), as well as in our SlashGear Apple Hub. Hit up the timeline below for more general Apple news!
SOURCE: MacRumors