EX Trike hits 30km/h with super screwdriver power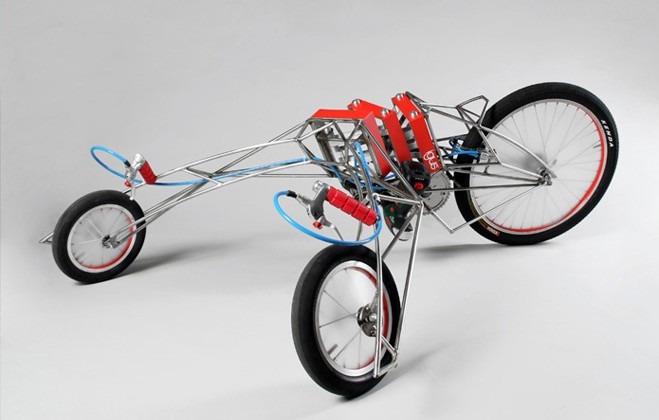 If you ever wondered whether screwdrivers could be legitimately scary, try hunching over Nils Ferber's EX Trike and doing 30km/h just inches from the road. A DIY three-wheeler powered by a couple of 18V Bosch electric screwdrivers, the eye-catching trike is designed to look like an exposed skeleton.
Steering is courtesy of a specially developed joint that links the main chassis to the rear wheel, with the rider having to tilt their body in the direction they want to turn. Most of the off-the-shelf parts are from bicycles, but the rest has been custom CNC milled; an overrunning clutch couples the screwdrivers to the wheels.
It looks, frankly, incredible, scary and utterly brilliant, a little like an Ariel Atom but with less petrol and a more precarious stance. No word on whether Ferber will craft one for you, even if you ask very nicely.
[via OhGizmo]