Ex-Top Gear hosts' 'The Grand Tour' hits Amazon on November 18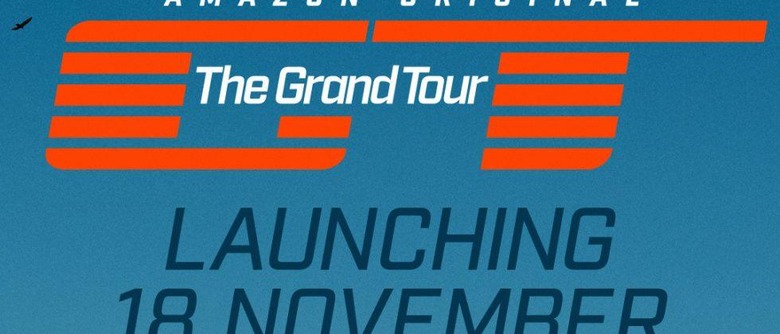 Fan of the BBC's previous version of Top Gear — that is, the one with well-known hosts Jeremy Clarkson, Richard Hammond, and James May — have been missing their fix of cars, snark, and silly antics for well over a year now. The trio departed from the show in early 2015 following Clarkson's dismissal, but it didn't take long for them to re-group and come up with a new show. That show, titled The Grand Tour, was picked up by Amazon, and now finally has a premiere date.
Friday, November 18th is when Amazon Prime Video subscribers will have access to the first episode. New episodes will be released each Friday, with 12 making up the first season. Amazon also released a teaser trailer, giving viewers a glimpse at some of the fast cars and adventures the hosts will be experiencing.
Clarkson, Hammond, and May have signed with Amazon for three seasons of The Grand Tour, so we know we'll be seeing more of the show next year. However, it's still not clear how or when it will be available for viewers in countries where Amazon's streaming video platform isn't offered.
Fortunately it looks like the new show will satisfy fans of the old Top Gear, with the brief footage shown sticking heavily to the format that made it the BBC hit — at least before the new lineup of hosts, that is.
SOURCE Amazon