evoMouse is the perfect companion to your virtual keyboard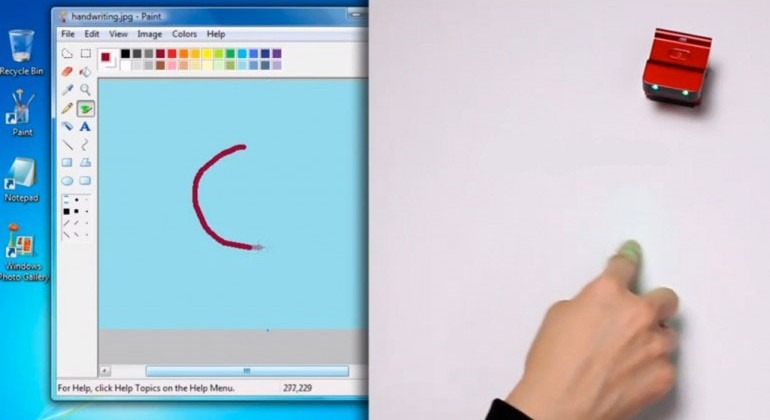 If you have been reading SlashGear for a long time you might recall back in 2007 when we first mentioned the i.Tech Virtual Keyboard. This thing projected a red virtual keyboard onto your desk for you to use for typing. It looked cool and worked somewhat. A new virtual mouse has now surfaced that would be the perfect companion to that keyboard.
The product is called the evoMouse and you can get it in Pet and Cube versions. The Pet version is the mouse alone, you sit it on your desk, and it will pick up your hand movement and turn it into mouse movement for your computer. It even supports gestures for double click and scrolling.
The evoMouse Cube is similar but adds in a virtual keyboard as well if you don't have one around already. Both of the devices connect via Bluetooth and will work on Windows, Windows Mobile, Blackberry and Symbian smartphones. They connect via USB for charging and the battery is good for two hours per charge.
[via GizMag]