Evidence of upcoming Microsoft Surface revealed, all-in-one also rumored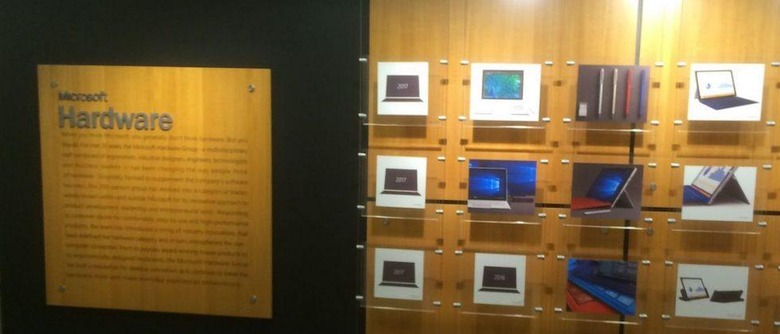 Just a week after Microsoft confirmed Surface 3 production would end later this year, potentially leaving 2016 with no new Surface hardware announcements, evidence has popped up to prove otherwise. On a visit to Microsoft's building 88 in Redmond, developer Shubhan Chemburkar was able to take photos of a wall that highlighted the history of Surface hardware releases. Surprisingly, there were placeholders for both 2016 and 2017 products.
Chemburkar's photos show four spaces on the wall with a generic Surface silhouette image and the caption "coming soon," one with the year 2016, and the other three with 2017. The other images are for previously released devices, including the Surface Pro 4, Surface Book, and accessories like the Type Cover.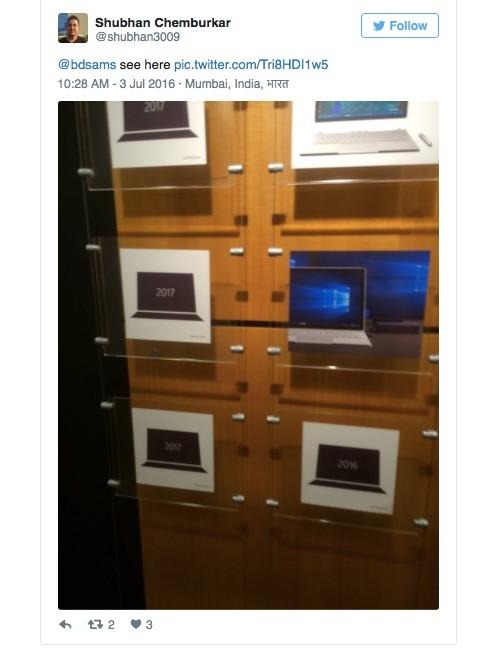 While Chemburkar's images don't reveal anything about the upcoming Surface models, a rumor surfaced earlier this week suggesting that this year could see the debut of an all-in-one for the desktop. DigiTimes reported that Microsoft is considering a different form factors altogether following last year's Surface Book, with the Surface brand being opened to devices other than just tablets.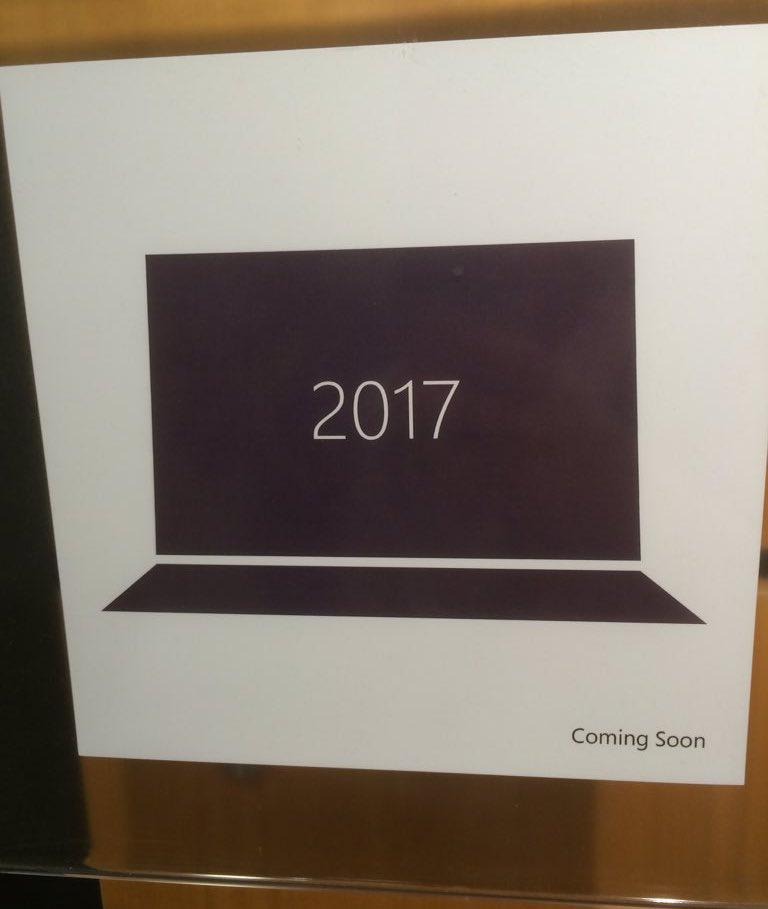 While an AIO PC would certainly be a surprise from Microsoft, the presence of three placeholders for 2017 doesn't necessarily mean three more Surface products. While successors to the Surface Pro 4 and Surface Book are expected for sometime next year, one or two of those other products could simply be new accessories, like cases or stylus pens.
SOURCE Shubhan Chemburkar/Twitter, DigiTimes