Microsoft confirms Surface 3 production to end later this year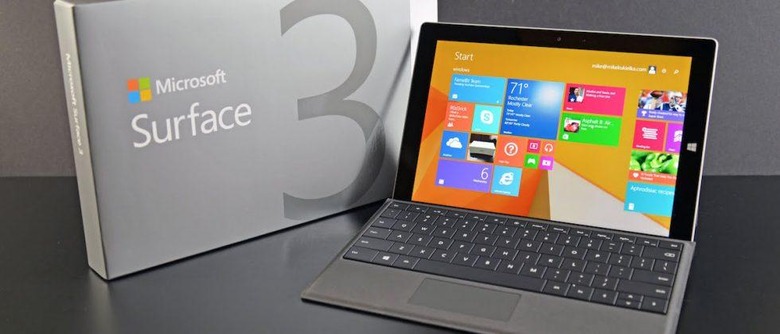 While it only launched just barely over a year ago, the Surface 3 tablet will end manufacturing by the end of this year, Microsoft has confirmed. The entry-level device was launched in May 2015 as a cheaper alternative to the Surface Pro 3. While it was well received, especially among budget-conscious consumers who didn't want to step up to a full laptop, the last few weeks have seen stock levels and configuration options become limited.
In a statement to ZDNet, Microsoft said it would wind down production over the next six months, with all Surface 3 manufacturing ending by the end of December 2016. While this kind of behavior is usually seen just before the announcement of new or updated hardware, Microsoft currently has no successor to the tablet in the pipeline.
The last 2-in-1 Surface devices from Microsoft were the Surface Pro 4 and Surface Book, both released last October. Since then, there's been no official word from Microsoft, nor rumors about new tablet hardware.
Then again, new Surface models could be announced in the coming fall, as Microsoft has done in the past, but that will probably be limited to a new Surface Pro, if true. As ArsTechnica notes, there's currently a lack of options for Microsoft when it comes to low-power, budget-level processors that would be needed for a replacement to the standard Surface 3.
Unless Microsoft has decided to abandon the entry-level Surface lineup altogether, Windows tablet users will likely be waiting until 2017 for a new hardware announcement.
SOURCE ZDNet