Evi One-Ups Siri For iOS And Android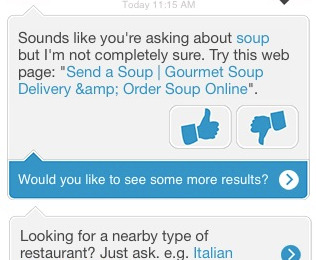 There's a new voice assistant warrior in town, and it's name is Evi, bringing nothing less than a Siri contender using True Knowledge tied with Nuance voice recognition for a one-two punch that will give the rest of the fighters in the ring a run for their money. As Techcrunch writer Mike Butcher notes, the team at True Knowledge have been working on a Siri competitor since the iPhone 4S was released, and probably before that as well. What's out today is not only an iPhone application (that also works on iPad, mind you), but a Beta version of an app for Android.
This application runs in a way very similar to Siri in its current form, allowing you to tap a microphone and speak on whatever comes to mind, it then deciphering what you want with its vast knowledge of the English language. While we've not done a massive amount of testing with the application at the moment, what we've seen thus far is very, very impressive. True Knowledge has licensed Nuance to bring forth not only an engine that can tell you where a local restaurant is — that being the most common thing to ask such an engine, of course — but questions on oddities as well.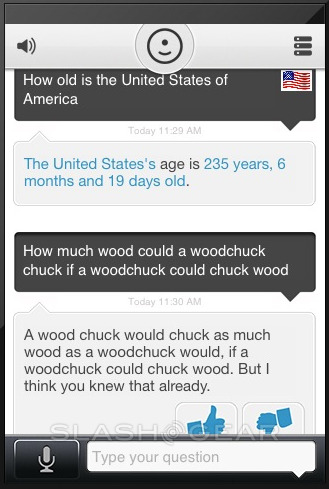 It even knows such strange things as how much wood a woodchuck could chuck if a woodchuck could chuck wood – imagine that! What you're getting here is another mobile application that tells you what you want to know when you ask it what you want to know. A simple concept, but one not easily executed to the level that we're seeing here with Evi. It'll cost you a buck, go get it now, it's worth the dollar just to ask it questions like who drank your milkshake. [iTunes Link] or [Android Market Link] – the Android version is free!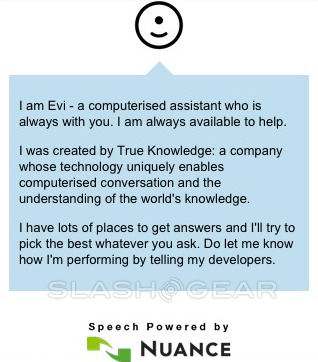 [via TechCrunch]