Evernote update with Handwriting comes to Android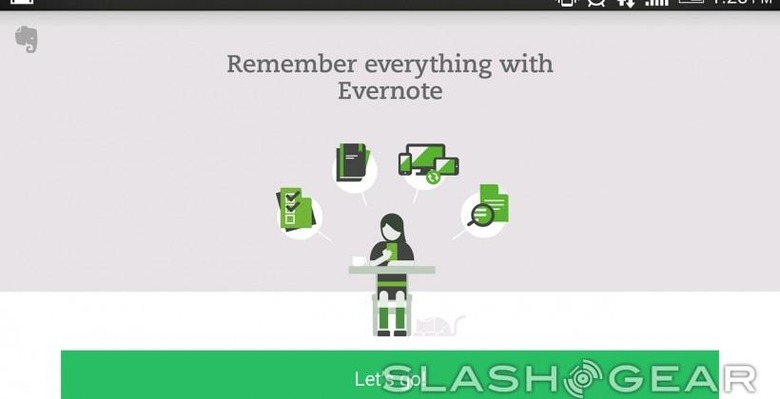 This week Evernote is updating their mobile environment for several platforms, today being the day for Android. This update adds the ability to handle handwriting, allowing the user to move easily between writing and typing and adding photos and every other odd bit. This update will be coming across immediately if not soon to all users on Android devices.
This update also adds the ability to work with "Tap to write". This addition allows you to tap a pen icon in the upper right-hand side of your screen when you're in a note. This tapping allows you to start writing – with a stylus or with your finger, depending on your device.
Inside this update is the addition of more editing options. Users are able to work with new text highlighting abilities for starters, and a whole lot more little bits and pieces we're still just discovering now.
Also according to Evernote there's a camera boost in this update. The company suggests that there's a 2x camera speed update – and we have noticed that the camera works great at this point, a notable difference if you're a hardcore user.