Evernote teams with mysms for text messaging storage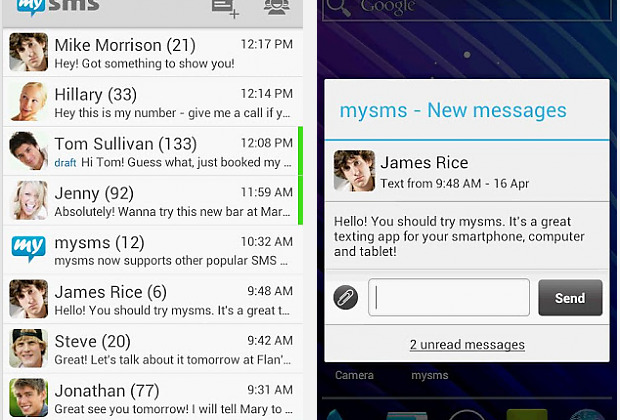 If you ever wondered what it'd be like to keep every single bit of communication you had with other people on the web to yourself in an archive, today is your lucky day – so says Evernote. In a team-up move with the folks at mysms, Evernote has become able to store text message conversations inside its archive. With a simple download and activation of mysms you'll have a connection to Evernote with just a couple of taps.
It's quite easy to do and backs up your whole text messaging library as it happens in a set of new notes. Each time a conversation continues, that original note is updated. Evernote has made this whole process simple for the folks at mysms to integrate as Evernote's APIs are both completely open and documented – that means anyone could do this sort of thing, really, but Evernote has officially "given the blessing" in this case.
With mysms you're able to work with Android phones and tablets, Windows Phones, iPhone, and your desktop as well as inside any sort of web browser. This integration works on certain devices better than others, but iPhone, Android, and Windows Phone are able to save to Evernote with ease.
This app is now part of the Evernote Trunk, a site that brings you the best and brightest in apps connected directly with Evernote in many fun and helpful ways. You'll also see such gems as Scalar, Found, Cotton Notes, QEver, and Cloud Magic, just to name a few. Have a peek at the timeline below to see a selection of other recent Evernote updates and the apps that aim to bring your Evernote experience to the next level!
[via Evernote]