Evernote Post-It notes trigger actions based on color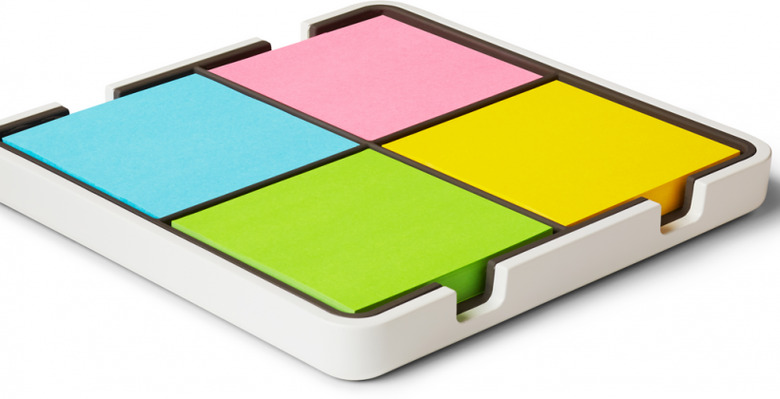 According to Evernote CEO Phil Libin, "paperless as a concept is stupid." Speaking with WSJ this week on their new collaboration with 3M's Post-It notes, Libin continued, "the goal is to get rid of stupid uses of paper." Users will be able to purchase packs of Evernote-branded Post-It notes soon, each of them working with a unique tone calibrated to an Evernote app that, when you photograph said note, it organizes the note for you automatically. Evernote is a quickly expanding ecosystem of note-taking apps and products, and this week they've revealed a new wave.
Oddly enough, Libin also suggested that off-brand Post-It notes (not made by 3M, not branded as such) would also "likely" work with the Evernote update. This collaboration is just one of several that are taking hold between 3M and Evernote – they've also shown off a new Evernote Post-It Notes Holder in the new Evernote market online. Green, yellow, pink, and blue are included.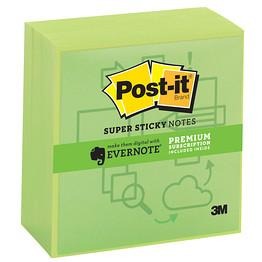 Post-It notes captured by the iOS version of the Evernote app – in this instance – show how this update will bring an optimized experience to notes of this variety. Capturing notes not only organizes the ideas you've jotted down into categories automatically, it see the sometimes-off-kilter photograph you've taken and centers / clarifies it for you with ease.
Some packs of Evernote Post-It notes come with a free 30-day subscription to Evernote Premium too – "some" as in "most" when they're first released. We'll see if this offer keeps kicking down the road. The Post-It / Evernote collaborative effort is set to hit your local office supplies store immediately if not soon.