Evernote Jot Script stylus at head of note-friendly product gush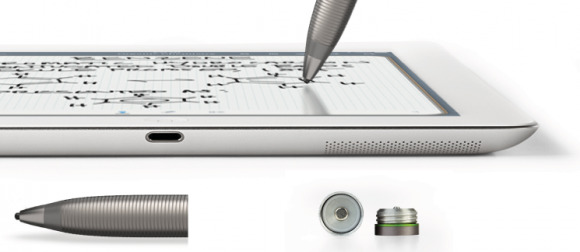 It appears to be a big week for Evernote as they release a collection of co-designed hardware, large and small, for a renewed push of their online physical products marketplace. They've got backpacks and Moleskins and even a pair of socks that you'll be encouraged to takes notes in. The headliner here, though, appears to be the Jot Script Evernote Edition Stylus.
With the Jot Script Evernote Edition Stylus, users will be able to take notes and have them collected instantly with Bluetooth 4.0. That's Bluetooth 4.0 LE, or Low Energy, if your chosen smart device works with such a technology. You'll find that this pen works with a single AAA battery with "over two weeks of pen-down writing time", and an entirely wireless experience to boot.
At the moment it would appear that this stylus is guaranteed to work with all iOS devices with no mention of Android or Windows – we shall see about that soon enough. This pen rolls in for $74.95 and has Adonit's Pixelpoint technology built-in. This means the 1.8-mm diameter of the stylus tip is guaranteed to be accurate as you like with Bluetooth connectivity.
Meanwhile Evernote introduced the Scansnap Evernote Edition scanner, made to connect with your many Evernote-laden devices to automatically scan documents into the cloud. With this beast comes an automatic one year of free Evernote Premium and wireless compatibility with OS X and Windows machines. This machine is up for pre-order now for shipping closer to the end of October for a cool $495 USD.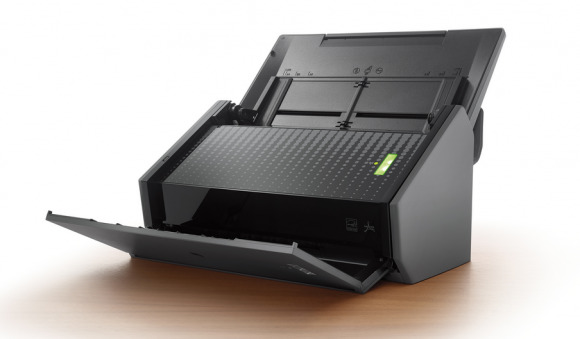 There's also a new Evernote Icon Rucksack and Flat Backpack by Cote & Ciel, a Triangle Commuter Bag by Abrasus, and Evernote-branded S'Well Water Bottles. New Evernote Moleskin journals are appearing this week alongside an Evernote Slim Wallet by Abrasus, and of course you should not forget the Evernote Business Socks designed by Sven Weiderholt in Japan.
As Weiderholt says, "if you can't be barefoot, wear socks." Just about as good an explanation of why Evernote is carrying socks for sale as any.