Evernote for Android updated with PDF Summary, Page Camera improvements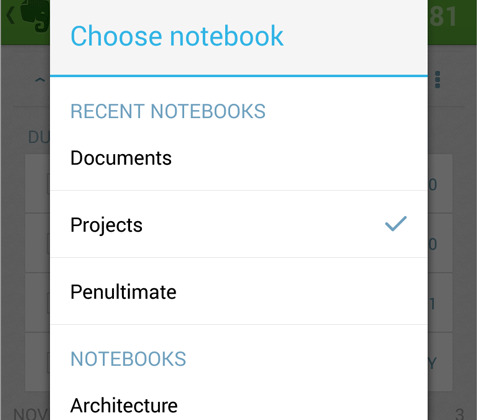 Evernote has rolled out an update for its Android app, bringing with it some goodies for Premium users and improvements overall that make taking daily notes on a mobile device a bit easier and more convenient. After updating the note-taking app, Android users will find an improvement to the Page Camera, namely in its performance, as well as a better notebook picker, summaries on markups to PDFs, and more.
Evernote allows users to annotate PDFs using Skitch, providing things like arrows, text, shapes and whatnot for clarifying and otherwise augmenting PDF files. Building up on this with the newest Android version is the ability to summarize a PDF at its beginning, working essentially as a table of contents with annotations. This also makes it easier to find and scan through notes and go to specific locations within them.
As far as other non-Premium-users-only changes go, the update also brings changes to the Notebook picker. With this tweak, the picker lists recently accessed notebooks at the top, making it more convenient. Also, as mentioned, the Page Camera has been improved, allowing users to digitize a note page faster and with better overall accuracy. This works with any notebook page or note in general, not just ones written on the Moleskine.
For Premium users in particular, the Evernote homescreen can be made a bit cleaner and more functional for the specific user. Customization is possible with the update allowing for some items in the left navigation panel to be hidden. This isn't a massive change, however, with free users already being able to hide Explore Evernote and Places. Beyond this, the changes are said to make the app more responsive and stable.
VIA: Android Community
SOURCE: Evernote