Evernote for Android gains scan and annotate capability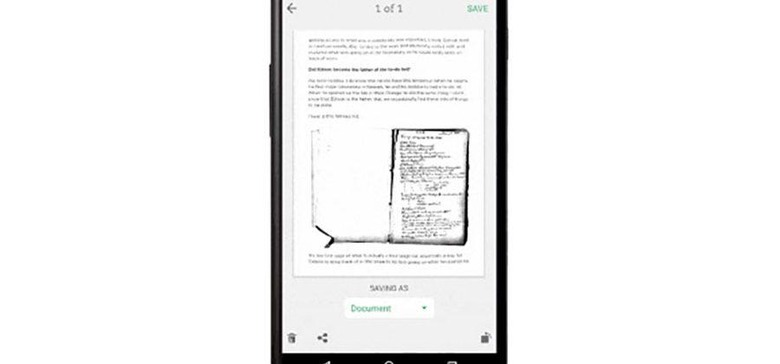 Android phone users that were bummed that iOS users got the Scannable app and wanted something similar for their Android device are in luck. Evernote for Android has announced a new update that brings with it an improved way to digitize documents. In the new Evernote update, Evernote camera makes capturing and managing your document images smoother and brings two photo capture modes.
The new modes for the in-app camera include a default automatic and a manual mode. In automatic mode, the in-app camera detects the size of the document and type and calibrates it to take the best images possible. The image is then processed, cropped, and adjusted by Evernote to create the digital document for you. All recently scanned images are placed into the gallery so they are easy to manage and you can delete scans you don't need with an upward swipe.
A tap on one of the images in the gallery will open it up in full screen mode and pinch gestures will zoom in on the document. The updated app also allows users to scan business cards and pull info into a Business Card note. Annotating is supported in the update and the feature allows users to mark up images directly in Evernote with arrows, shapes, stamps, and text to give feedback directly on a document.
Evernote Premium users can annotate PDF documents attached to notes as well. Note editor images now adjust automatically to the width of the screen for a better viewing experience. New formatting styles are supported with strikethrough, subscript, and superscript added. Other updates include the use of long taps to select multiple notes and the ability to empty Trash folder to remove all the stuff you don't need or want.
SOURCE: Evernote