Evernote Android beta update adds handwritten note capability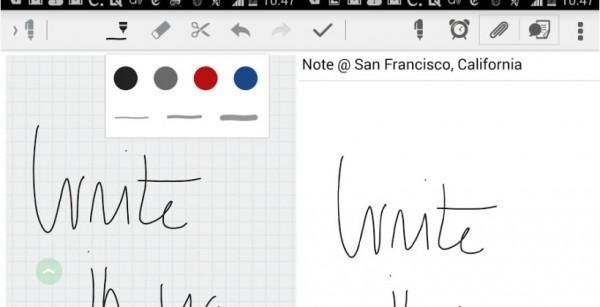 There has been a lot going on with the app Evernote recently. We mentioned yesterday that the app for iOS had been updated with a speed boost and more customization capability. We also mentioned that the SwiftKey Note app had surfaced with Evernote support. The Android app has gained a cool new feature in the latest beta version of Evernote.
That new Android beta feature is support for handwriting. With the handwriting support baked into the latest beta, the app now supports handwritten notes and the ability to save your doodles and drawings. The handwriting support saves exactly what you write in your own digitized handwriting.
That means that it doesn't convert your handwriting into neatly typed text. If you write a sloppy note, it stores a sloppy note. In the beta, the handwriting feature allows you to draw and write directly on a note.
More features are reportedly coming to the handwriting support soon. What those features might be weren't mentioned by Evernote. To get access to the beta version of the Android app supporting handwriting you need to join a private Google+ group and approval for that might take a week.
SOURCE: Android Community