Evernote 5.0 for iOS: Slicker UI, faster note-taking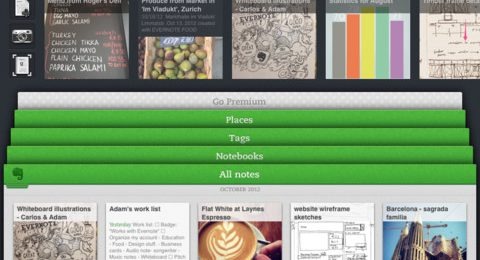 Evernote for iOS has been updated, with version 5.0 bringing a new interface for iPhone and iPad, as well as faster note creation and easier navigation through existing notes in the tablet build. The free organization app debuts a refreshed note list, with each note now shown as a card and, on the iPad, support for stacked notebooks and a multi-feature view showing all recently-accessed, edited, and created notes in one simple layout.
Creating new notes is streamlined, too, with a quick-note button on the homescreen of the app. Since iOS doesn't support desktop widgets, the iOS version of Evernote doesn't get the widget that Android users enjoy; however, Evernote has brought the buttons for new notes/notebooks to more prominent positions, to cut down on unnecessary taps.
Geotagged notes can now be viewed on a zoomable map, and there's a new shared  notebook list that shows all of your own shared notes, and those shared to you by others. If you're an Evernote Premium subscriber, you can see your account status and other details from within v.5 of the app, rather than having to access them via the full site.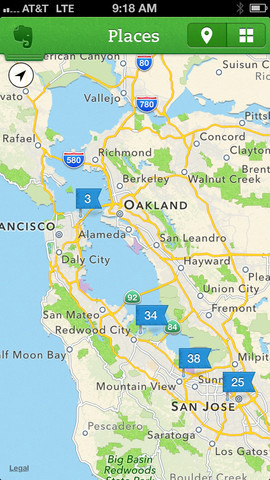 As always, there's support for photo and audio notes, together with OCR-enabled search that can pick out text and handwriting in images. You can also use Evernote with third-party products, such as the Livescribe Sky WiFi smartpen we reviewed recently, or special Moleskine notebooks.
You can download Evernote for iOS from the App Store [iTunes link]; Evernote accounts are free, or you can pay if you want to transfer more data into your account.