Everest Bands Creator Talks Kickstarter Effort And 3D Printing Innovation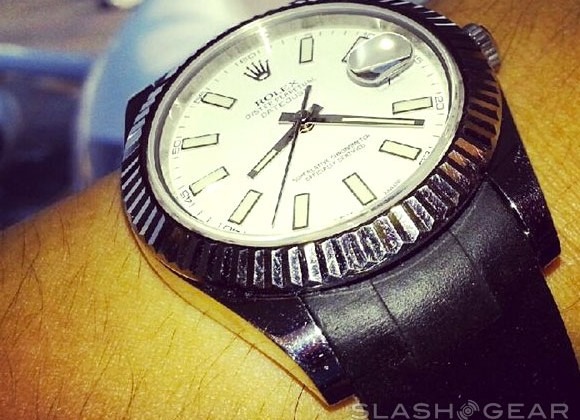 If you're a lover of the Rolex timepiece lines Submariner, Sea Dweller, GMT, and more, you're about to get strapped with a brand new technologically forward-thinking addition to your collection, the Everest Band – here combining futuristic 3D printing production with the crowdfunding environment known as Kickstarter. With the technology used by the team behind this project, the Everest Band was made specifically for the Rolex family (Explorer II and Yacht-Master included too!) With a tolerance for error so small it'll make you flip, our short interview with Michael DiMartini of Everest Horology Products (the group behind the Everest Band), shows the real effort that must be put into creating 3rd party accessories for fine-tuned equipment as well!
The story goes like this: Everest Horology Products has a real love for the Rolex line of timepieces, and because they wanted a product that did not exist, they decided to make it themselves. The Everest Band is the group's first product, and it's been developed over the course of 8 months, from drawing board, to prototyping, to production. The watch band that's at the center of this whole project was created with 3D prototyping and what's called "opti-jet" technology to make the next-generation insert inside the band a reality in this product – and Everest Bands Kickstarter is the next big step.
"3d prototyping was incredibly important in both aesthetic and fit for this rather unique project. Since the Everest band was fitting on to a Rolex, where tolerance for error is around .005 mm, it had to be perfect. The room for error was so small that with accurate models we would know if we were going down the wrong path very quickly. It allowed for us to try different designs at an incredibly low price and test both a solid and flexible concept.

The flexible "opti-jet" technology we used was intrical in determining the solid end link insert. One thing that we know will set this product apart from the rest is the fact that the insert that we used has both a molecular bond and a mechanical bond. This type of double redundancy allows to ensure that we have a permanent piece that will never fall out. The majority of other designs are one or the other – without the 3d Prototyping we would not have been able to correctly make this design happen." – DiMartini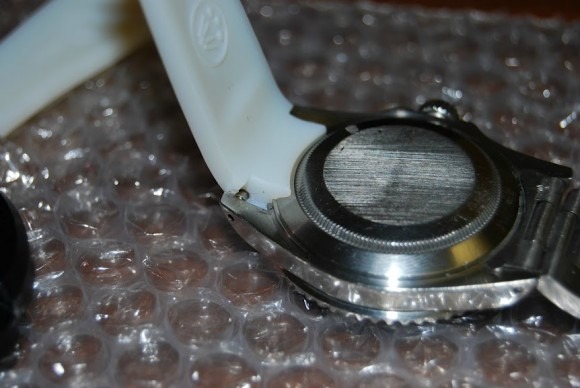 Above: 3D prototype test model bands appear in a basic off-white tone before they're perfected. Once the perfect size is found, the perfect colors come next.
The insert in the band here is not just so well made that there's no danger of it falling out, it's darn near impossible to pull out, too! With the air friction barrier action going on here there's a solid product, inside and out, that's like nothing else out on the market – not in Rolex watchbands, anyway. Have a peek at a demonstration of the Everest Band here to see the final product:
DiMartini also made it clear that Kickstarter was and is instrumental in getting this project off the ground. A startup situation like this makes it so startup debt – a killer, in many cases – doesn't need to be as much of a factor as it traditionally has been in the past. The web as a whole, too, has been a perfect battleground for Everest Horology Products to take off in and with.
"Kickstarter is our marketing tool and we are the voice. It was a perfect scenario for a company like ours. ... The web has been our way of getting out the word and been our main reason we are seeing the success we have. The Forums, Facebook, twitter, etc. have been absolutely incredible for allowing us to communicate with the public. We have used it to not only market the product, but also design it. We listened to what the market wanted and what others were missing." – DiMartini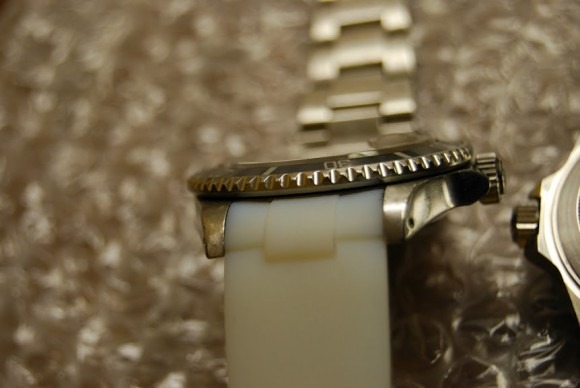 Take a peek at the Kickstarter project page for Everest Bands right this minute to get a better idea of what this team of innovators is aiming to do for the future of timepiece bands right this minute. And stay tuned with the Everest Horology Products group for future products as well – things are looking up!