Even Apple is having a tough time selling PCs, says IDC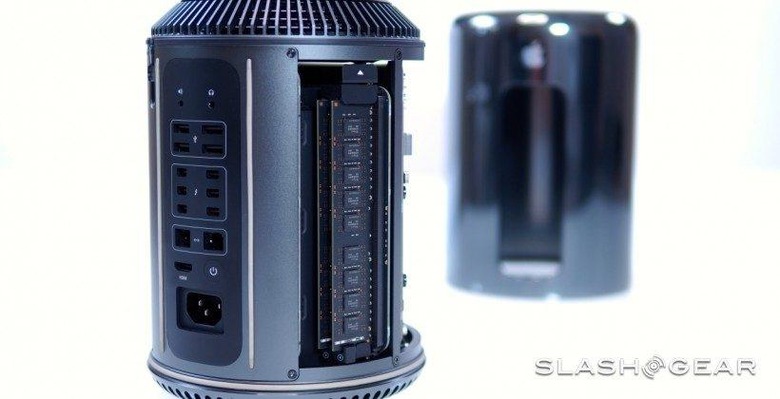 The term "PC" is hardly something anyone, especially Apple, would use to label its Mac computers. After all, it popularized the Mac vs PC ads. But for the sake of statistics and to show that everyone is affected by the PC slump, that is exactly what market analyst IDC did. Labels aside, IDC's figures do reveal how even Apple, whose Macs have traditionally done better even in the face of the PC market's decline, is having some number problems when it comes to shipments. Not exactly welcome news at a time when analysts are predicting continued slowdown of iPhone sales.
Admittedly, Apple's shipment numbers aren't that bad, from 4.82 million in the second quarter of 2015 to 4.42 million in the same quarter this year, yielding a -8.3% drop. In the global charts, however, ASUS just overtook it, barely, with 4.52 million PCs shipped last quarter, becoming the fourth largest PC OEM in the world. The trend continues even back home in the US, though Apple does remain at fourth in year-on-year shipments.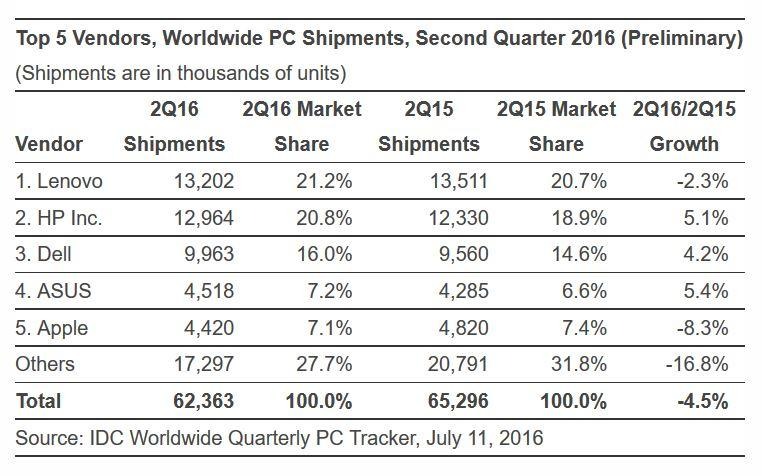 Although Apple can't muster up the numbers when taking the whole PC market together, it usually does relatively well even while PC makers scramble to stem the tide of a declining market. Whether PC woes have finally reached Apple is still something we have to see in the coming quarters. IDC, however, attributes Apple's drop to the lull that usually precedes a new Mac and MacBook refresh. Apple has been slow to update it Macs to anything exciting, though it seems that September might have something worthwhile in store, at least for MacBooks.
As for the other PC manufacturers, Lenovo remains unbeaten at number 1, with 21.2% of the market share and 13.2 million PCs shipped. HP, however, isn't far behind with 20.8% and 12.96 million. A rather distant third is Dell with its 16% share and 9.96 million devices shipped. Overall, the PC industry declined by 4.5% compared to the same quarter last year, which actually isn't that bad considering analysts predicted it would actually lose 7.4% instead.