EVE: Valkyrie PS4 gameplay hands-on with Project Morpheus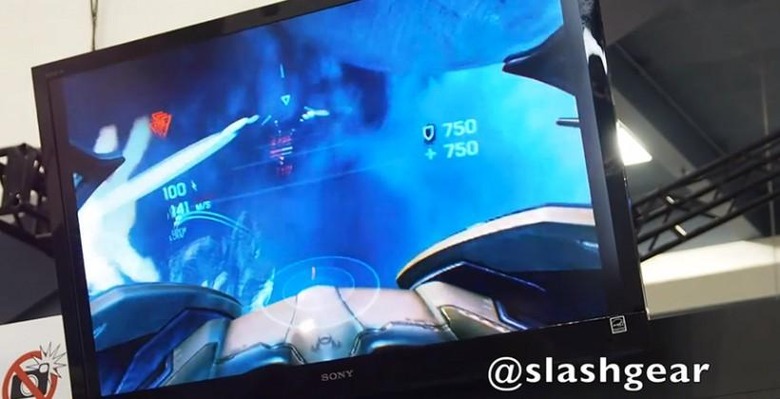 This week at GDC 2014 we've been given the opportunity to have our first peek at the outer-space-based EVE title called EVE: Valkyrie for PlayStation 4. While before this week it appeared that the title would be restricted to the PC with Oculus Rift for virtual reality flight, this week Sony revealed that this exclusive was not restricted quite so harshly – we'll see this high-flying VR title hit Project Morpheus when it's ready for PlayStation 4 as well.
Controls are relatively straightforward. You're still working with a DualShock 4 controller for the PlayStation 4, after all, it's just a matter of putting the magic headset on your noggin. You'll see yourself inside a ship flying in space, inside the EVE: Online universe, and you'll be controlling it all from the cockpit.
This game might give you a bit of vertigo at first – but not because the headset isn't ready to bring you to space. More because space is a big place to be tossed into. Once Project Morpheus is on, you're there – and you get a sense of massive openness, a sense that you've become infinitely insignificant – until you remember you're flying a ship in an asteroid cluster, and that you've got lasers aimed directly at your space vehicle.
Part of the control you've got here is in the headset – you're able to look around, up, down, left, and right, but most of it sticks to the controller. In this game comes the same expanded bit of universe we saw when we first experience the title with Oculus Rift, but since then the team behind EVE: Valkyrie has ramped up the build to bring a much more smooth experience.
While it's difficult to consider waiting for a title like this to be released with a piece of hardware like Project Morpheus, wait we must. We're currently in the Unknown Zone for releases of both the software and the hardware, and it's looking more and more unlikely that we'll be anywhere inside this year, with 2015 looking like an earliest possible window.