Euro Palm Pre gets webOS 1.3.1 (at last)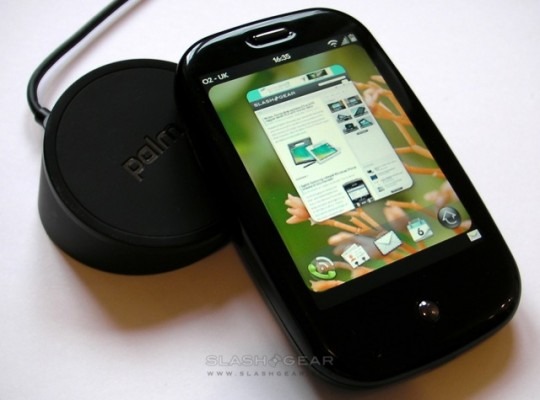 One of our more frustrated complaints in our review of the GSM Palm Pre released in Europe a few months back was that it ran webOS 1.1.3, whereas at point of launch the US version on Sprint was already a few OS iterations beyond that.  At the time all O2 and Palm Europe would say was that "parity" would come later in 2009; happily that time is now upon us, and Palm have pushed out webOS 1.3.1 to European Palm Pre devices.
The OS update brings with it the new LinkedIn and Yahoo! Synergy support, together with the reasonably mediocre Facebook app and other, more subtle enhancements to the UI and keyboard shortcuts.  Full details are here; users should find that their Pre automatically attempts the download over the next couple of days, but you can also prompt it manually (preferably while connected via WiFi) by heading to the "Updates" section of the settings page.
Palm webOS version 1.3.1
The Palm webOS 1.3.1 over the air software update is now available to Palm Pre customers in Europe.

Added functionality includes:

LinkedIn and Yahoo! support for Palm Synergy

Link contact and calendar information from Yahoo! and LinkedIn with existing contacts and calendars, just like information from Facebook®, Google™, and Microsoft Office Outlook®.

Improved email and messaging

Time-saving shortcuts for email along with support for Google apps Gmail™ and Yahoo! small business accounts. And now forward messages directly from the Messaging app.

Facebook for Palm

Get even faster access to your news feed and status updates with this standalone app.

Recommendations for downloading the 1.3.1 software update

Each phone is automatically notified once the software update is available. Downloading proceeds automatically and, for simplicity and to minimise costs, we highly recommend turning on Wi-Fi at this point. If a download over Wi-Fi doesn't happen within the first 48 hours, the update will proceed using your 3G wireless data connection.

Customers can connect to a Wi-Fi network and click on the 'Updates' application on their phone to manually download the software update.

Please note that software updates won't occur automatically when the phone is roaming or while registered on a 2G wireless network.

For full details of all the udpates included in 1.3.1 please visit http://palm.com/webos-pre-o2-en