Euro Eee to get 3G this year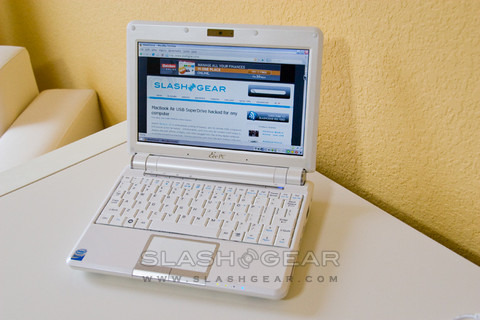 An unnamed internal ASUS source has confirmed that the company is planning a 3G version of the Eee budget ultraportable, intended for the European market.  ASUS was already known to be preparing a WiMAX equipped Eee for the US, but the Euro version will presumably come with HSDPA/HSUPA suited for the 3G frequencies used.
According to the representative, prices for the WWAN Eee models will vary depending on cellular broadband service contracts.  While some notebooks are already available with 3G connectivity pre-installed, it's less usual to see them following the cellphone model of carrier subsidy.  ASUS' move could see initial prices of the Eee tumble even more in an already competitive market.
The new 3G versions could be available in Europe as early as September.  ASUS has not clarified which of the Eee range will be getting a 3G option, but it's presumably their latest 901, 1000 and 1000H models.
[via Engadget]