EU Accepts Ebook Pricing Compromise By Apple And Key Publishers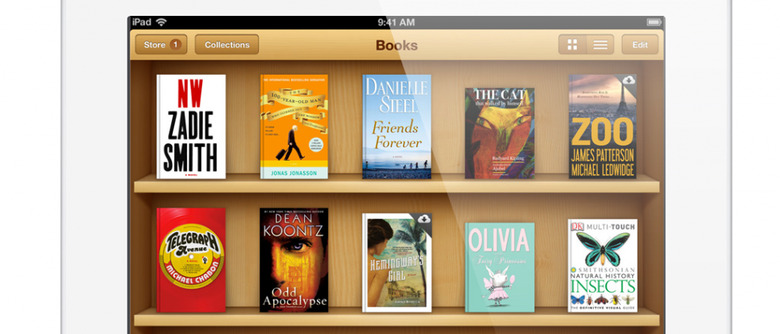 The settlement offer by Apple along with four international publishers over allegations of price fixing has been accepted by the European Commission, settling concerns that ebook costs were artificially inflated in the iBookstore. The deal will see any existing agency agreements between Apple, HarperCollins, Hachette Livre, Verlagsgruppe Georg von Holtzbrinck, and Simon & Schuster terminated, and certain provisions that had been in place until now removed from future contracts.
The four publishers have also agreed to allow retailers to discount ebooks as they see fit for the next two years, though certain conditions will apply to that freedom. In brief, a discount "up to an amount equal to the commission the retailer receives from the publisher over a one year period" will be permitted.
"While each separate publisher and each retailer of e-books are free to choose the type of business relationship they prefer, any form of collusion to restrict or eliminate competition is simply unacceptable" Joaquín Almunia, Commission Vice-President in charge of competition policy, said in a statement today. "The commitments proposed by Apple and the four publishers will restore normal competitive conditions in this new and fast-moving market, to the benefit of the buyers and readers of e-books."
Conspicuous by its absence from the agreement is Penguin, also a subject of investigation but so far unwilling to offer the same commitments as its rivals. A similar deal may be in the pipeline, however; "the Commission is currently engaged in constructive discussions with Penguin on commitments that would allow an early closure of proceedings also against that publisher" the EC said today.
Amazon had been instrumental in driving complaints about the agreements Apple had inked with the big publishing houses, which it felt reduced competition by forcing retailers to adopt the so-called "agency model" where publishers had more control over minimum pricing. A US investigation is still ongoing.