Essential Phone arrives in Sprint retail stores tomorrow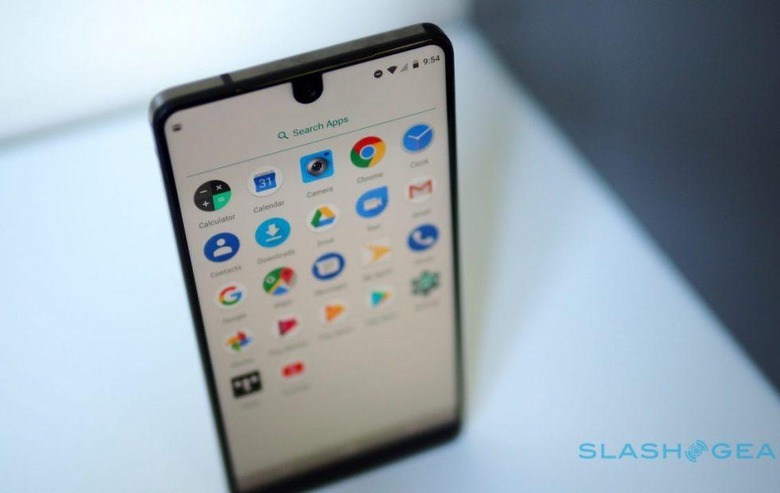 The Essential Phone will be available to try and, if you're so inclined, to buy in Sprint stores starting tomorrow. This makes Sprint the only carrier in the US that is giving people a chance to play with the phone in person before buying it, the company says, though preorders are available online now. The carrier is also offering a temporary promotion for Essential Phone.READ: Essential Phone first-impressions
Essential Phone, the sleek Android handset with an edge-to-edge display, titanium and ceramic construction, and minimalist design, will be available through Sprint for $14.58/month during the carrier's promotion period. The phone arrives in Sprint stores on Thursday, and is being heavily hawked under the carrier's Flex Lease option.
Customers who get the Essential Phone under the carrier's 18 Sprint Flex Lease will save $260 overall, at least during this promotion. The monthly rate for this — again, during the promotion — is $14.58/month, taking a full 50% off the price of the phone. There's no downpayment required for this plan, though it all depends on being 'well-qualified' for the promotion.
This promo is open to both existing customers who have an eligible upgrade and to customers who activate a line. There's also the option of getting the 360-degree camera for $199.99 or through a 12-month installment plan priced $16.67/month. The carrier is also offering its unlimited plan for customers who switch to Sprint for $22.50/month/line for four lines. Starting next October, though, the price will increase to $60/month for the first line.
SOURCE: Sprint