Can't wait until next Wednesday?  Have to have a sizeable webslate right now?  Then get yourself to China, my impatient friend, and pick up this 10.2-inch EROS tablet, an Atom N270 based Windows XP/Windows 7 machine that's on sale there for under 3,000 yuan ($440).  Your money gets you a 1366 x 768 resistive touchscreen, 720p HD video playback and some reasonably clean (if uninspiring) design.
Storage and RAM start off at 160GB and 1GB respectively – 320GB and 2GB are options – while ports include two USB, VGA, ethernet, audio in/out and both SD and CF card readers.  The whole thing measures in at 255 x 180 x 22 mm and weighs 850g with the standard 3-cell battery.
That battery is apparently only good enough for up to 2.5hrs use in XP or a mere 1.5hrs in Windows 7, which is pretty uninspiring frankly.  Still, that's what impatience gets you; we're hoping for better things from Apple's iSlate tablet next week.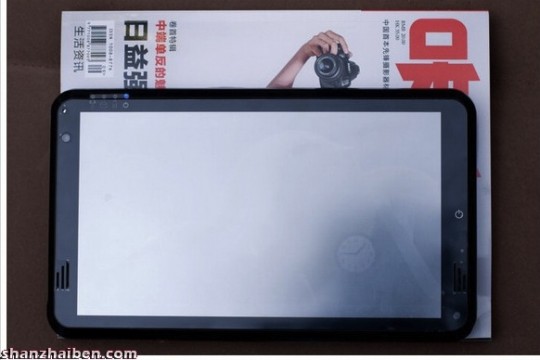 [via Cloned in China]