ErgoMotions Workstation: dentist-style ergonomics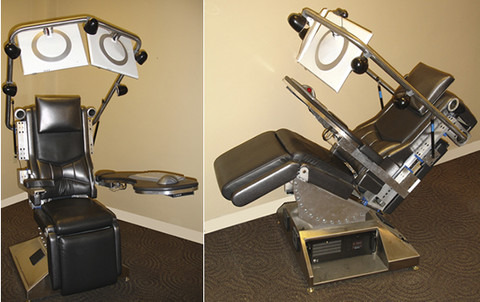 Don't get me wrong, I'm all for ergonomics but I do wonder whether ErgoMotions' new Workstation design might remind potential buyers a little too much of a dentist's chair to make them entirely comfortable. Featuring an industrial rack-mounted PC, twin 19-inch monitors on a custom, speaker-studded retractable arm, VoIP and fully adjustable chair with memory presets, the Phase 1 prototype is intended to make long-term computer use compatible with the requirements of both our bodies and health & safety legislation.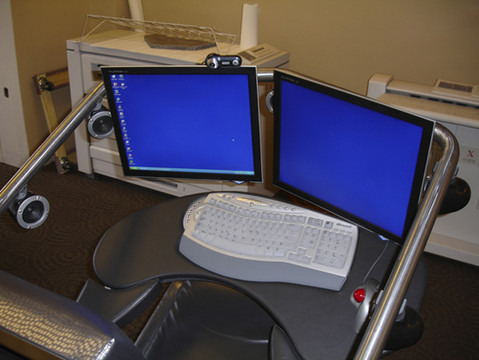 Look past the industrial appearance – which I assume would be streamlined a little for the eventual launch – and it's clear they've thought about more than just a tilting keyboard or height-adjustable monitor. The armrests, headrest, seat depth (knee to hip) and calf support are all poseable, and there are inflatable lumbar and headrest bladders to tailor the fit. The calf support pad will even massage you, to avoid DVT.
Taking up twelve square feet of floor space, this is unlikely to feature in many people's back-bedroom home office. But it's interesting (if a little scary) to imagine an office full of coders where cubicles have been replaced by row upon row of articulated, syncronised ErgoMotions Workstations.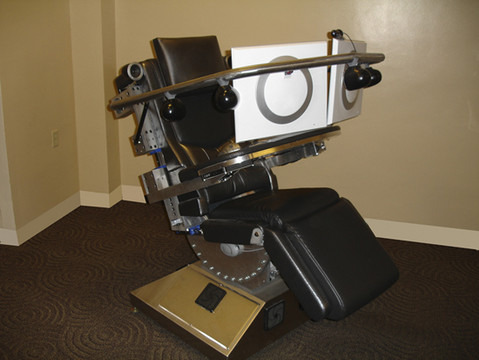 [via Born Rich]