The Ergo Kiwi is the best ergonomically-sound X-ACTO blade knife that I've ever used. And I've used a lot. I've used every sort of blade from the most basic $6 metal original-brand knife to the rubbery silicone of the X2000 (my favorite up until now). The Ergo Kiwi is the first 3rd-party craft knife holder (base for X-ACTO knives) that I've been able to use for more than one project – nothing else really made the grade, so to speak.
The Ergo Kiwi is a tool the likes of which I did not realize I needed, or even wanted. I happened upon it earlier this year in a post from a friend on Instagram. The knife itself was in the background of a photo – but it was so intriguing I just HAD to know what it was.
The tool is made up of several unique parts. The main bit is the CNC milled wood handle. This handle is crafted to fit your hand – your adult, human hand. It's made to allow you the use of a tiny blade for long periods of time, in comfort.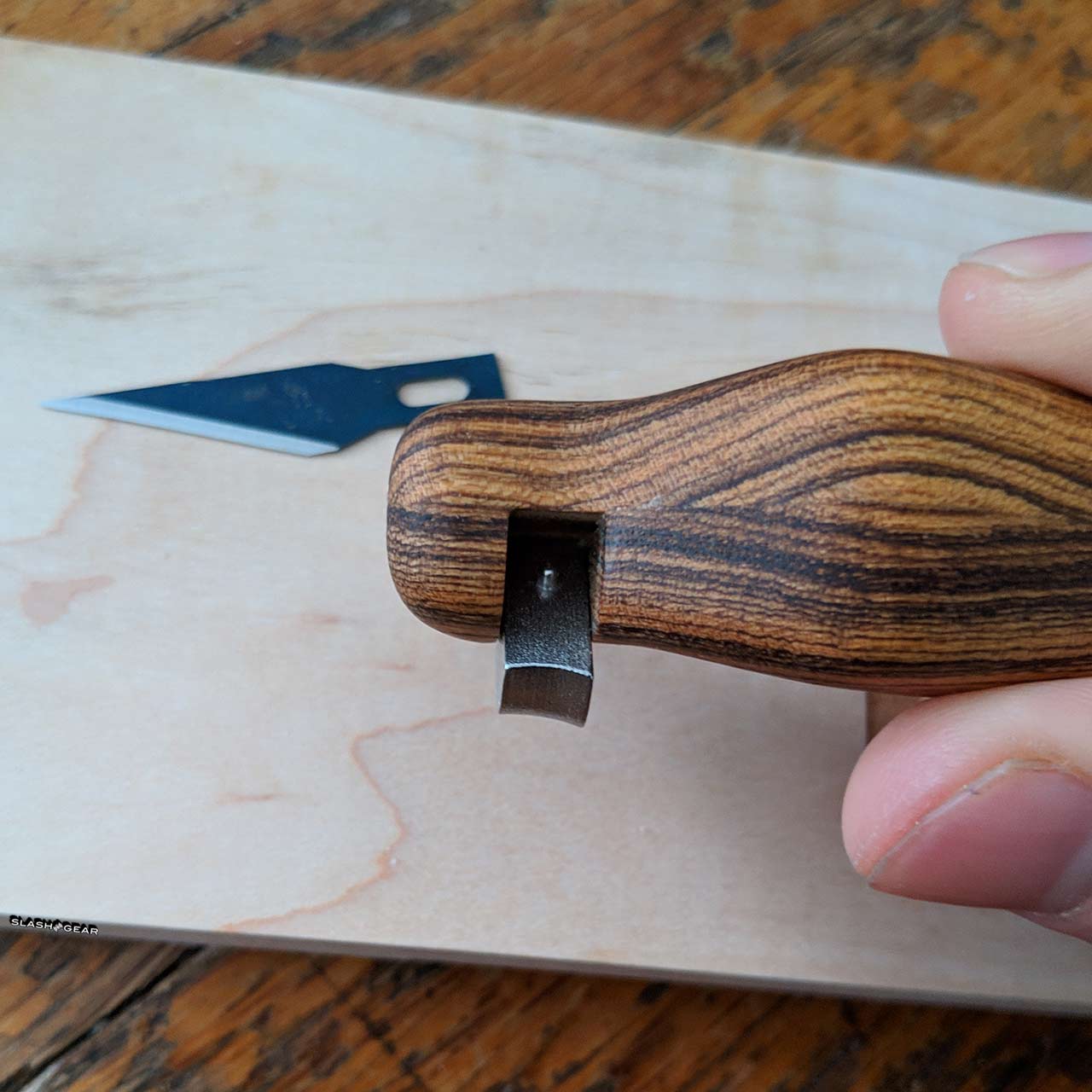 The blade is supplied by the end user. I currently use branded X-ACTO blades because I just happen to have purchased them in bulk back in my graphic design school days. You can use a variety of different brand blades – the holder is shaped in a way that "all major brands of blades" can fit.
On the side of the handle is a 3D-printed latch. This latch is held in place by a single steel pin. Once you slide the latch open, you slide your blade in the tip of the handle and – surprise – it gets pulled from your fingers, down into the tool.
The pulling happens because of what's indie the handle – a single rare earth magnet. This magnet holds the blade in place, doing double-duty with the latch, making certain your blade doesn't go anywhere while you're cutting.
Cutting with the blade gives me a feeling similar to that of a TOAST cover for my smartphone. There's really nothing quite like the pleasing nature of holding natural cut materials in your hand, especially when it's something so robust as this. Doubly so when it's your comfort that's at stake.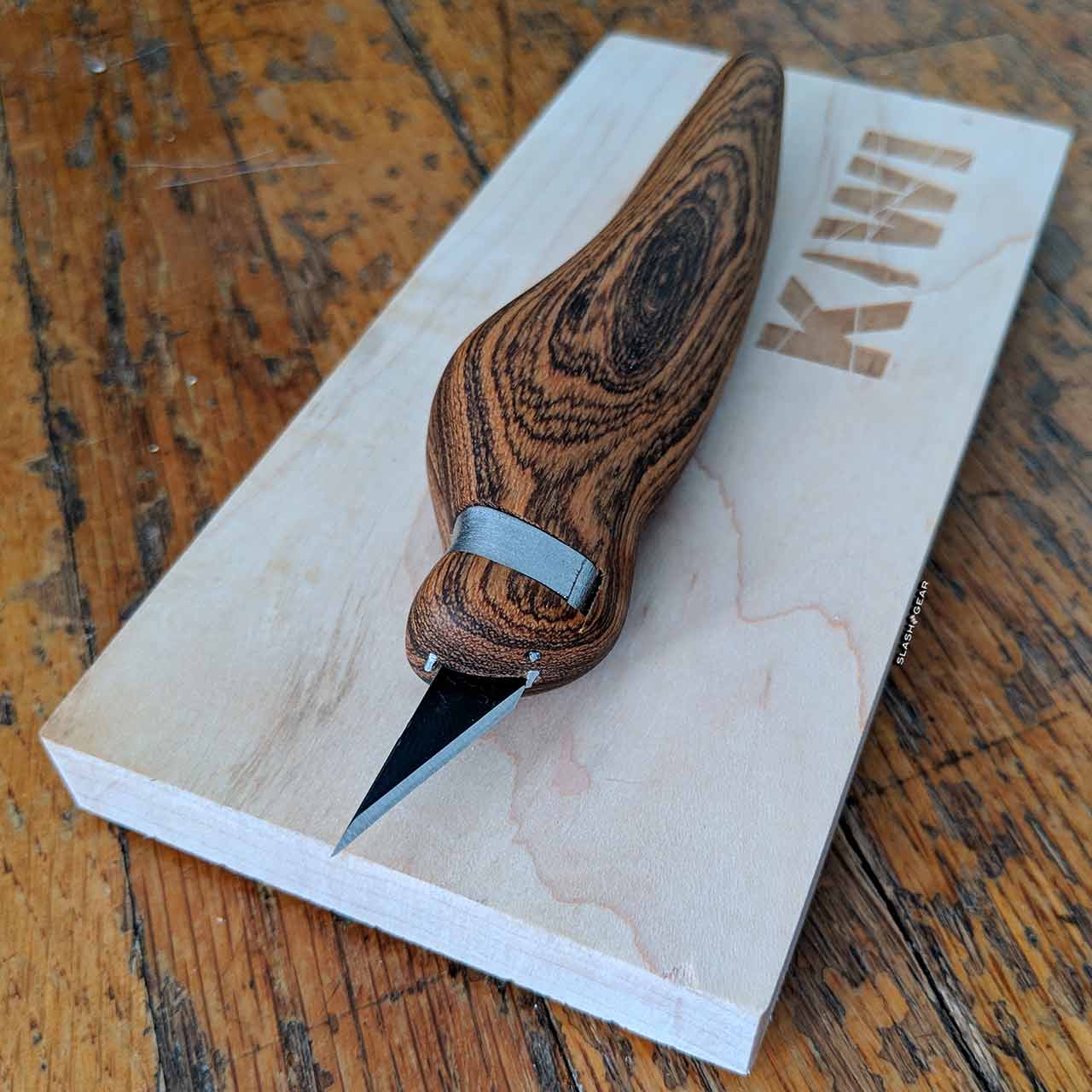 The shape of the knife handle allows me to cut in comfort, where most knife handles cause strain on my fingers in very short order. For that reason alone, the Ergo Kiwi is a winner in my book.
The only reason I'd ever keep a more sleek model around at this point is to make the most tiny of cuts in strange situations. Ergo Kiwi only falls short when I need to make cuts on surfaces in tight squeezes – or in situations where such fine detail is needed, I may as well just be holding the blade without a handle.
Also note – this was part of a Kickstarter, but is now available to the general public with no crowdfunding necessary. They're made by and shipped by the same guy, and as such, they're packaged with care.
You'll do well to find the knife blade Ergo Kiwi over at the one Ergo Wiki homepage and shop right this minute. What you see above is just one of several different editions of this knife blade – new versions are coming in the near future, too. Right now Ergo Wiki costs anywhere from $75 to $100 USD apiece – there's a grayscale PaperStone version, blue PaperStone, Plywood, and Bocote.