Epson R-D1x digital rangefinder announced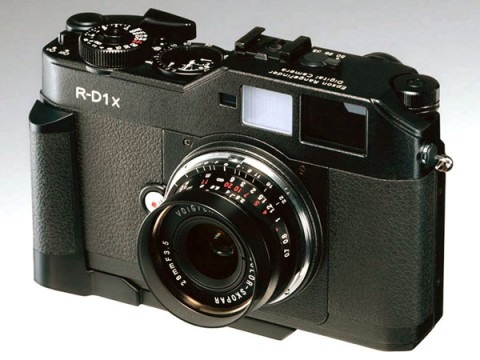 It's saying a lot for the appeal of Epson's digital rangefinder cameras – and for the love photo-pros have for them – that Epson don't need to make all too many tweaks to their R-D1x to keep it appealing.  This latest incarnation has a new 2.5-inch LCD, SDHC support up to 32GB and the latest version of Epson's EDiART image processing system, together with an optional hand-grip, but the core specs remain the same.
That means you get the same 6-megapixel APS-C CCD sensor, together with simultaneous RAW and JPEG file support and compatibility with Leica M and L series lenses.  Not much different to the Epson R-D1, first introduced back in 2004, in fact.
Most point-and-shooters are probably wondering where the huge LCDs, auto modes and touchscreen controls are, but we know there are plenty of people experiencing palpitations at all those manual settings.  Right now Epson are keeping pricing close to their chest, but expect to pay around the $2,000 mark when the R-D1x is released on April 9th. 
[via Akihabara]