Epson Moverio BT-2000 keeps the smart eyewear dream alive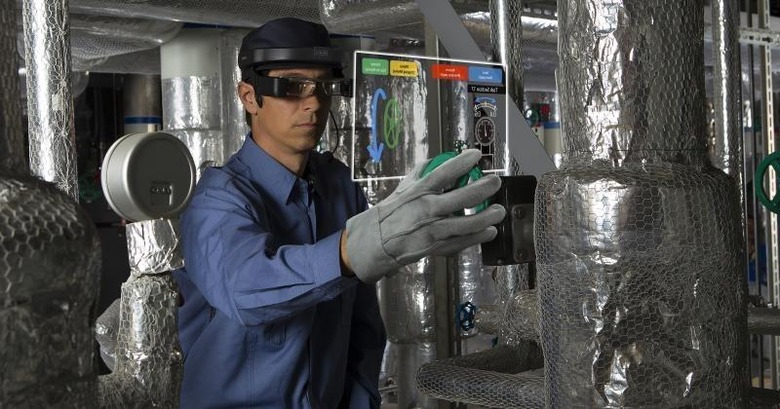 Let's face it. Consumers are probably not going to wear anything resembling Google Glass any time soon. But while consumer smart glasses might have gone out of fashion, or was never really in fashion, these smart eyewear are able to find a home in other use cases, like sports and industrial settings. Epson's Moverio line answers the call of the latter. Its latest, the BT-2000, adds more than just a zero to last year's model. It augments the smart headset with an array of new features that truly make the glasses smarter.
Do check out our in-depth review of the Epson Moverio BT-200 if you're interested to see the early days of this product line.
While Google Glass was still struggling to refine its design, not to mention its raison d'être, Epson was able to find a niche for its Moverio eyewear in the workplace. Last year's model, the BT-200 was rather basic, if not crude. It was definitely less stylish than Glass. To some extent, the BT-2000 is worse in that case, but that's OK. This isn't something you'll be wearing outside, anyway.
That said, its new features will make you wish Glass did have them as well before it vanished into the night. Two a 5 megapixel stereo camera was added in order to also add some depth-sensing capabilities. This, together with the new inertial measurement unit or IMU sensor, makes for a better augmented reality setup. Onboard voice control means that you no longer have to be connected to Wi-Fi for hands-free control. The displays, which still sit like ghosts in the middle of your line of site, are now brighter, at 1,350 cd/m2.
All of these come at the expense of bulk and design. The cameras, for example, are located on a separate headband that sits on top of the headset itself, a design that was not present last year. The control box, which is still a separate device connected to the Moveria via a cable, has been redesigned to look less like display-less smartphone and more like a remote control with programmable buttons. In short, it out-geeks Google Glass tenfold.
Of course, the Moverio BT-2000 isn't meant to be worn in everyday scenarios. All those features are there to one end: to give a hi-tech visual communication tool for workers and professionals. Whether it be for overlaying critical information on top of instruments or objects, or viewing simultaneously what other wearers in other locations are seeing, or providing visual assistance and training information, the Moverio BT-2000 has got them covered. The headset will land in select markets in the EMEA region, Japan, and the US starting autumn this year.