Epson Endeavor ST120 HTPC with Blu-ray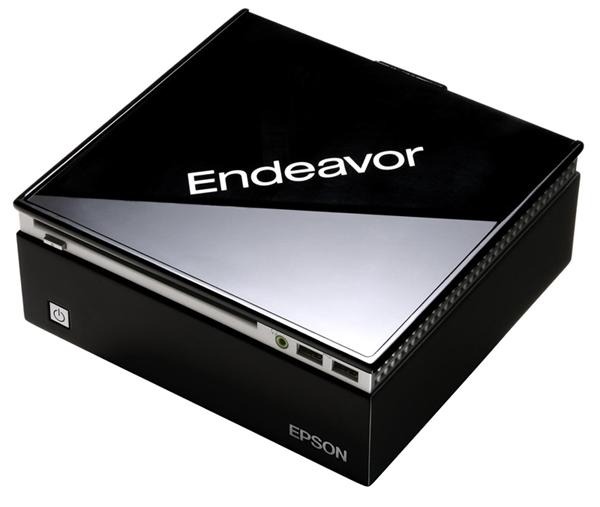 Epson Japan have updated their ST1XX series of super-compact desktop PCs with a shot of high-definition and an improved processor.  No mere nettop, the Endeavor ST120 has a 2.26GHz Intel Core 2 Duo P8400 CPU, a Japan-only MonsterTV HDUS digital TV tuner and a Blu-ray burner, all in something measuring just 75 x 185 x 195mm.
The Endeavor ST120 as standard gets 1GB of RAM and an 80GB hard-drive, though these can be upgraded to up to 4GB and 320GB 7,200rpm respectively.  If the standard processor isn't good enough for you, Intel's P8600 (2.4GHz), T9400 (2.53GHz) and T9600 (2.8GHz) are all options. There's also gigabit ethernet and an HDMI output.
Pricing for the basic ST120 – which still includes Blu-ray, remember – starts at 137,500 Japanese yen ($1,527).  Other models are available with DVD burners or dual hard-drives, which are obviously cheaper.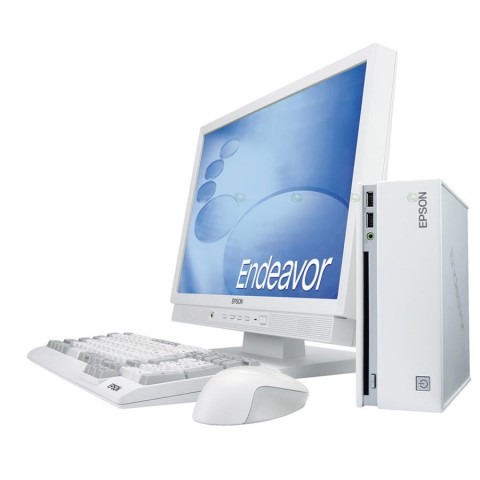 [via Akihabara]