Epson 4010 PRO-UHD is a pricey 4K HDR projector for home theaters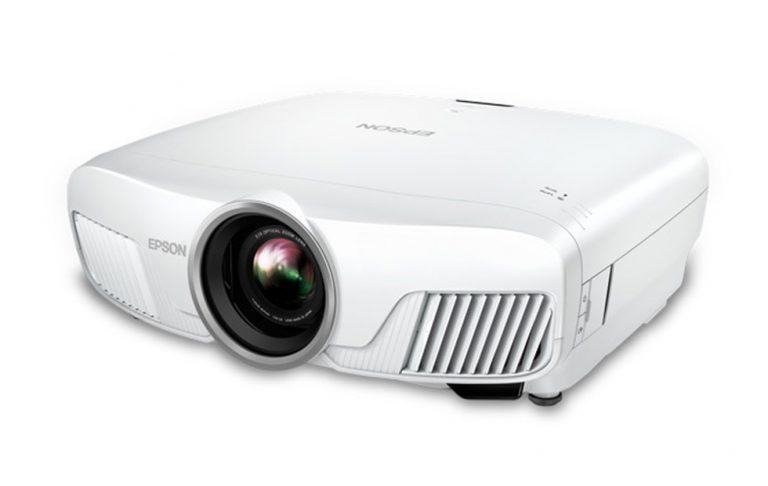 Epson has launched a new projector designed for home theaters, the Home Cinema 4010 PRO-UHD. This model brings features not commonly found on consumer-tier projectors, including Ultra HD resolutions and support for High Dynamic Range (HDR). Epson promises an "exceptional 4K experience" for buyers, but they won't get it cheap.READ: Epson Pro Cinema 4050 4K PRO-UHD projector revealed
The new Home Cinema 4010 features the maker's own PRO-UHD technology, which includes what Epson says is an "enhanced version" of its pixel-shifting and resolution-boosting tech. The 4K and HDR support is joined by DCI-P3 color gamut, a 100-percent balanced color brightness, and the promise of "full-colored imagery."
The 4010 model boasts a huge 200,000:1 contrast levels, 2400 lumens, and support for HDR10. Videos can be output with a maximum 4096 x 2160 resolution, and there's a 12-bit digital color processing chip that includes Frame Interpolation. The physical lens and motor construction is equally notable.

The new Epson model features a three-axis precision motor capable of 47-percent vertical and 96-percent horizontal shifting, as well as 2.1x zoom, 10 preset positions, and there's powered focus. This is joined by a lens featuring 15 glass elements and the promise of "virtually no" chromatic aberration and hot spots.
The projector offers many features only available in business-tier models, and Epson boasts that it's able to offer that at under the $2,000 price point...but not by much. The Home Cinema 4010 PRO-UHD is available now for $1,999.99 USD.
SOURCE: Epson