Epson Pro Cinema 4050 4K PRO-UHD projector brings HDR to home theaters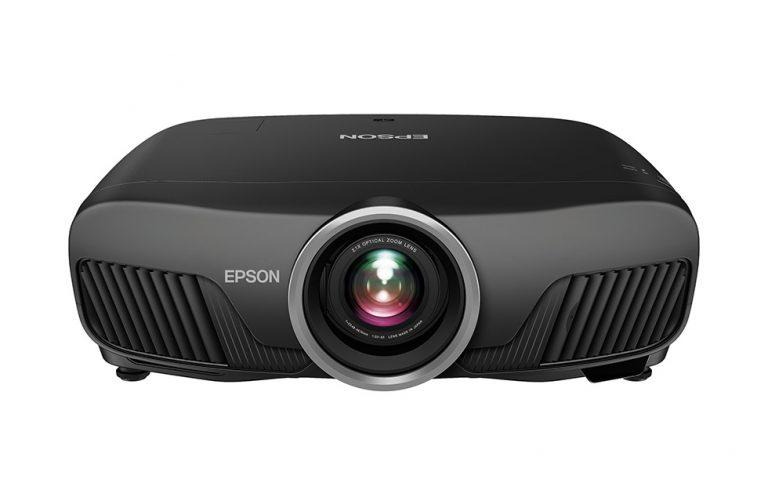 Epson has launched a new pro-tier Ultra HD projector with high-dynamic range, a model intended for high-end home entertainment systems. The new projector was unveiled at CEDIA Expo 2018, where Epson detailed its new model. Among other things, buyers enjoy 4K HDR content with 100-percent balanced color brightness and the promise of an "extraordinary range of color."
The new Pro Cinema model packs Epson's 3LCD chip technology, which eliminates the rainbow effect present on many projectors. The model also sports what the maker calls an "expansive" color gamut, plus solid contrast with HDR10 thanks to a high-performance optical engine.
Unlike some projectors, Epson says its new Pro Cinema 4050 offers native 4K video projections thanks to its resolution-boosting and pixel-shifting tech. Digging into the specs, Epson says its new home theater projector is capable of a 200,000:1 contrast ratio, 2400 lumens of brightness, and the entire DCI-P3 color space.
Projections are delivered by a 15-element glass projection wide lens that eliminates almost all chromatic aberration and hot spots. All of this is joined by a 12-bit digital processing chip featuring frame interpolation, as well as the maker's own Advanced Motion Control for producing smooth scene transitions.
The lens is joined by a three-axis precision motor capable of powering focus, increasing zoom by up to 2.1x, moving the lens into 10 preset positions, and adjusting it both vertically and horizontally. All of this won't come cheap, though, as the new Epson Pro Cinema 4050 4K PRO-UHD Projector with HDR costs $2,399 USD.